An iPhone developer has accused Apple of emailing his staff an uncensored image of a man masturbating, in an attempt to explain how their application violates company policy.
Carl Smith, founder and owner of Florida-based Ngen Works, claims the image was emailed to his staff without warning and as a demonstration to show how his app, called Wave, could be used to view pornography; as such, Wave was rejected from appearing in the App Store.
In a blog post Smith said: "Apple sent us pornography without trying to mask it and with no warning of what we were going to see. This means they exposed employees of my company to things Apple themselves said was objectionable. How is this acceptable?"
Instead of warning Smith's team of the email's content, Apple reportedly wrote: "Please see the attached screenshot for more information." Additionally, the image was not censored, although the man could not be identified.
Gatekeeper Apple is 'in a position of power'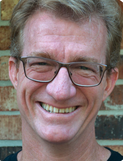 Clearly unhappy with Apple's actions, Smith asks who is responsible. "If an employee has sent porn, we would fire the employee. If a client has sent porn, we would fire the client. But when Apple sends porn you can't fire them without changing your entire business model. They are in a position of power."
Smith adds: "As an employer my choice is to not work with Apple and by default fire all of the iOS devs. Or do nothing and hope it doesn't happen again. At which point I have now made a statement to my employees that Apple is allowed to send us porn because they are the gatekeepers to our prosperity. Neither of these choices are acceptable."
Instead, the developer plans to get Apple to change its policy and reasons that this incident was likely "part of a policy of sending screenshots of violations to help app developers fix problems and get in the store."
Smith concludes by saying there are better ways for Apple to deal with situations like this arising, and "it starts with not violating your own policy."
IBTimes UK has asked for Apple to comment and will update this story if we get a reply.