Engineers and robotics scientists in Japan are racing to build a full-sized Japanese Transformer robot that is able to walk upright, but also transform into a working car by 2020.
Project J-deite is a collaboration between Brave Robotics and Asratec Corp and has the full approval of Transformers' creator Takara Tomy.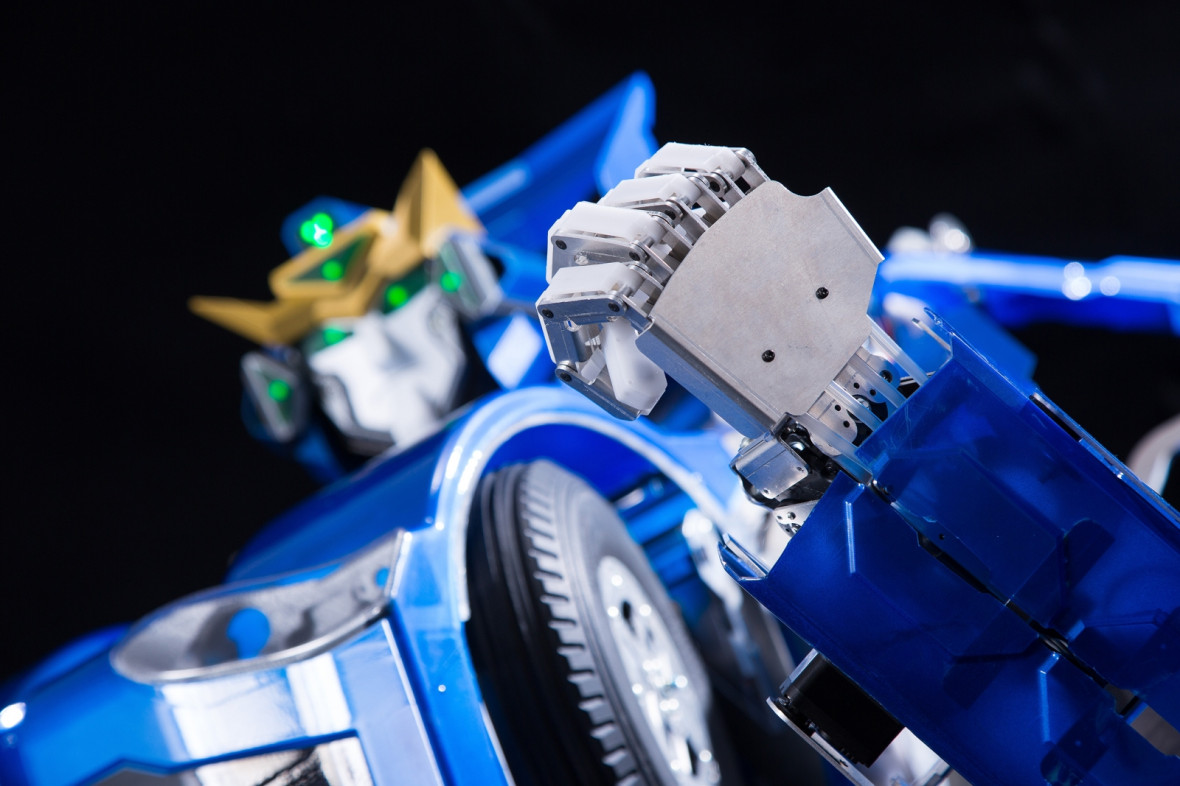 So far, the team, led by Kenji Ishida of Brave Robotics, a pioneering creator of transformable robots, has succeeded in building a humanoid bi-pedal robot out of 3D-printed parts that stands at 4.3ft high.
Upright, the robot is known as "J-deite Quarter" as it is a quarter of the size of a normal car, which measures 16ft (5m) in length.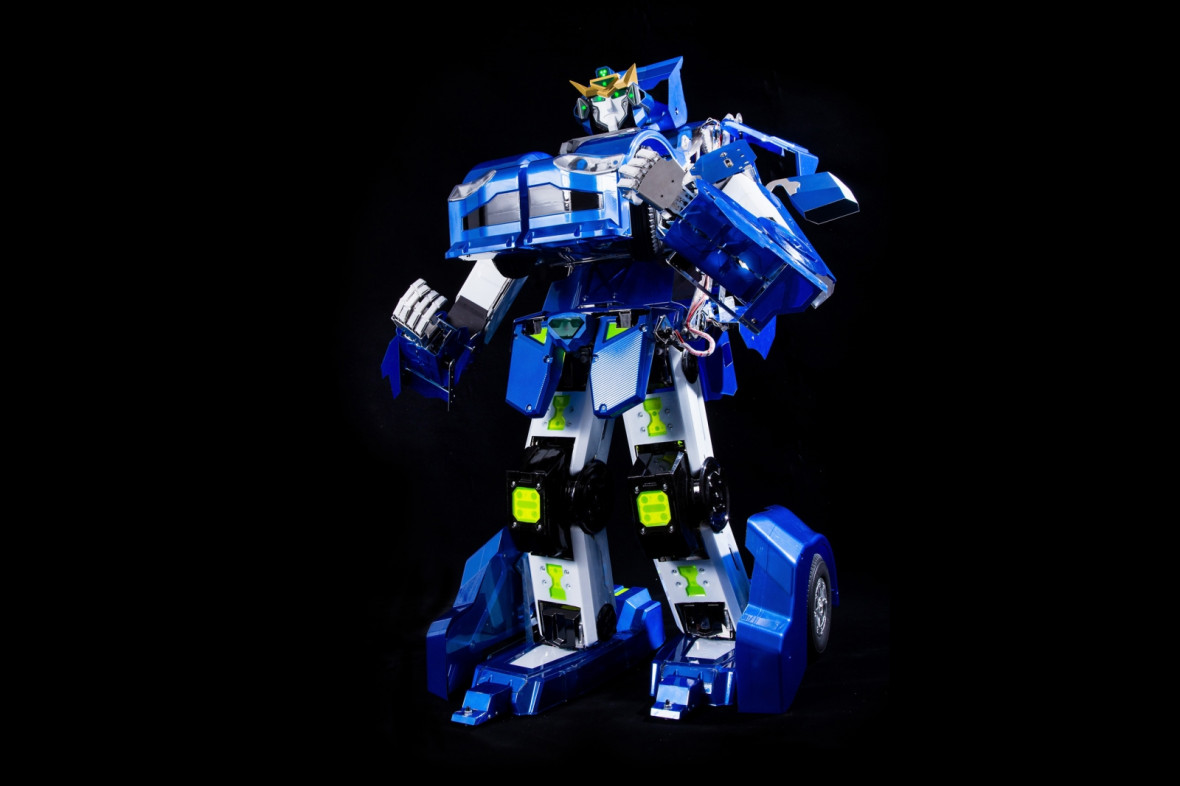 It can walk at a speed of 1km/h (0.62mph), but once it transforms into a 3ft-long car, it can travel at speeds of up to 10km/h with about 1.5in of road clearance.
The robot weights 35kg (77lbs) and is arrayed in blue car panel parts just like the toys, which instantly click into place within seconds as the robot transforms.
J-deite Quarter can be operated for an hour on a single 3kW battery charge.
It runs a proprietary operating system called V-Sido OS, developed by Wataru Yoshizaki of Asratec Corp. V-Sido OS is ground-breaking advanced software that can make programming movements for humanoid robots much easier in real-time on a computer (watch video below).
Ishida, who built his first transforming robot at the age of 22 and has been a huge fan of robots all his life, plans to bring Transformers to life as a real life-sized robot by 2020, but at present the prototypes are not being released to the public.
"The goal of Project J-deite is building of a giant transformable robot [that is] 5m long. It is the same size as a car – an object of the same size transforms, walks, and runs," Ishida said on his website.
"A world mankind has never seen is waiting. The goal of this project is only a halfway point of [my] intention because 'incorporation' is yet waiting."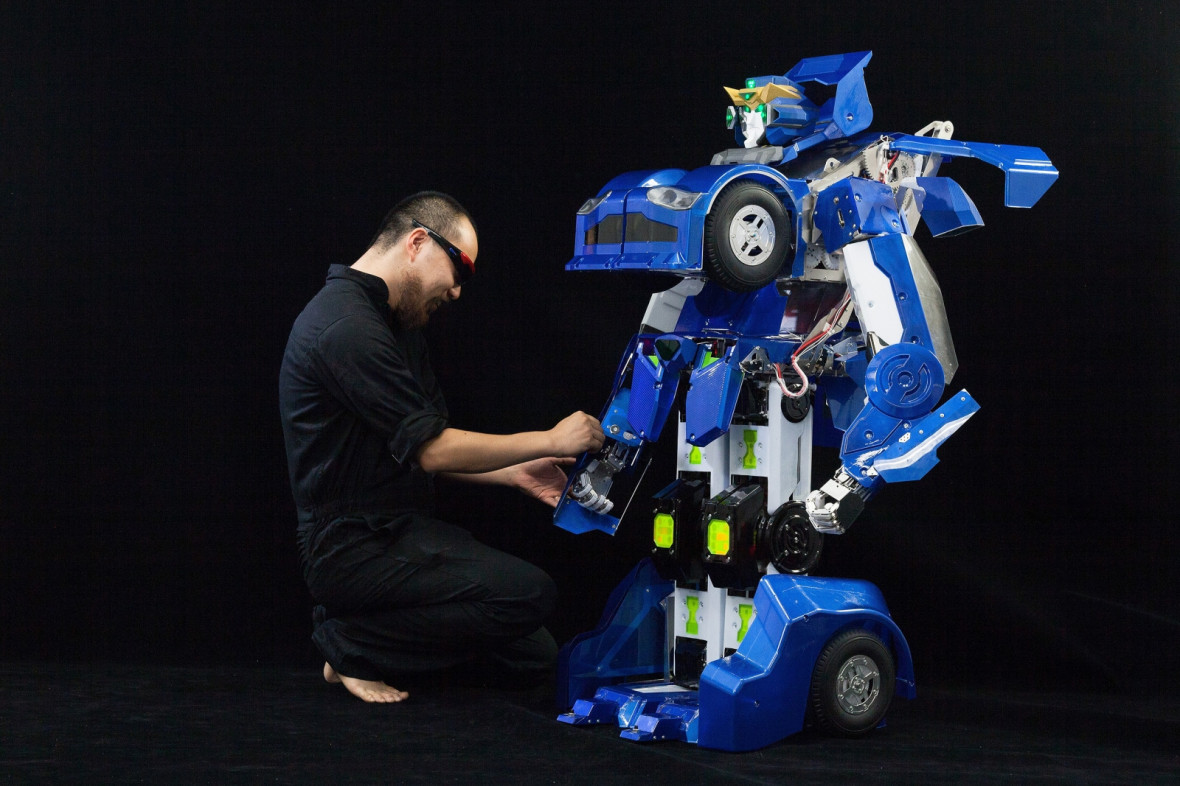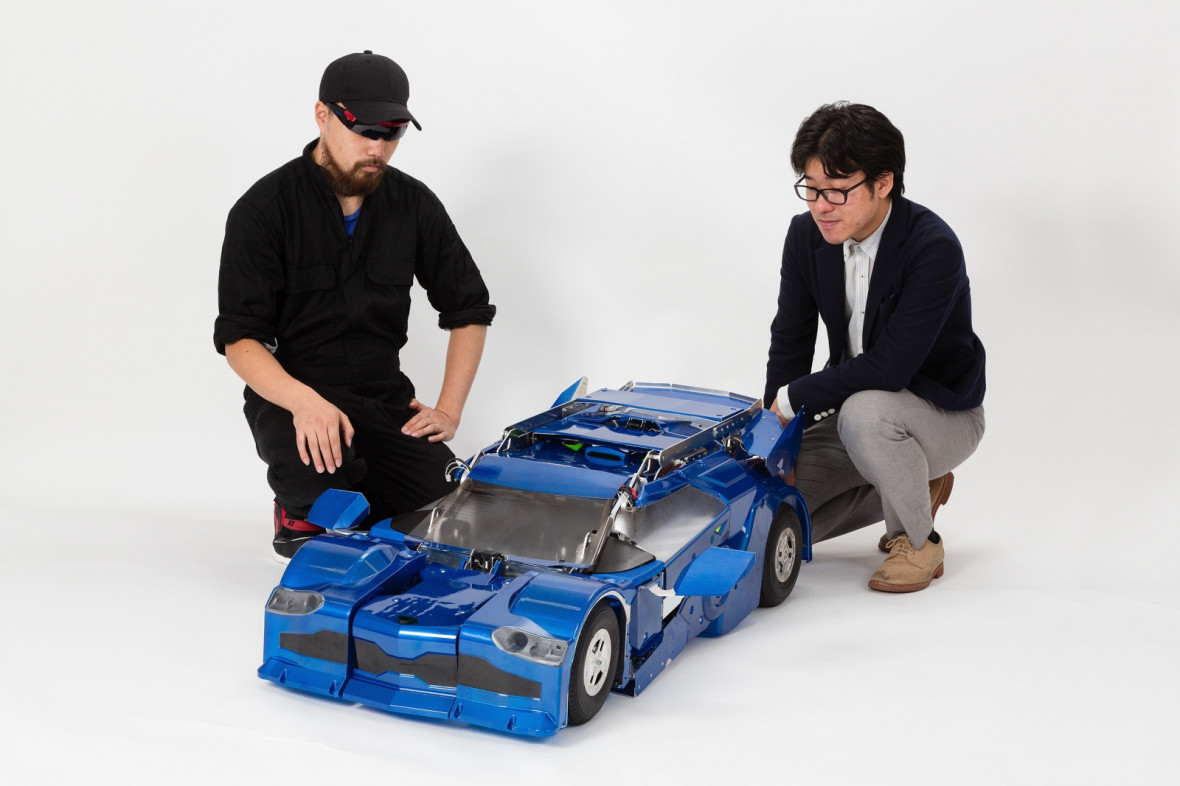 In 2012, Ishida uploaded a video to YouTube showing a small robot slightly taller than an iPad that could walk around on a desktop, then transform and roll around as a car. His video (see below) received over two million views.
While Ishida is rather vague about his intentions, it appears he would like to create robots in the future that have multiple purposes, such as being able to handle tasks upright or used by humans as a vehicle.
Transformers is a huge entertainment franchise produced by Takara Tomy and Hasbro, originally starting in 1984 with the Transformers cartoon series about alien robots who come to Earth.
The cartoons were launched together with a very successful line of transforming toys and the franchise is still going strong with successive sequels, reboots, live-action movies and comic books.
While the robot is not specifically based on any of the franchise's popular leaders, its design bears a striking similarity to the 2005-2007 Transformer Japanese cartoon reboot Transformers: Galaxy Force, which eventually became Transformers: Cybertron in the West.