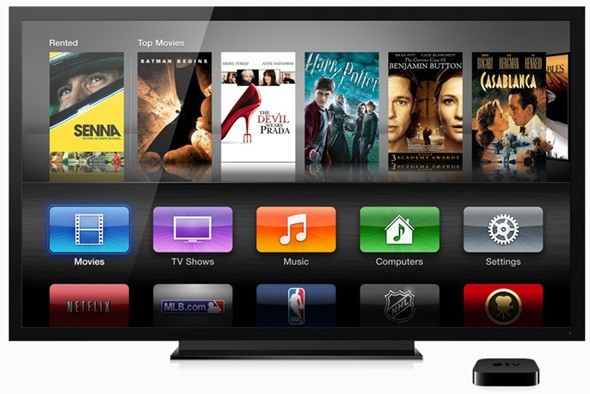 Apple is thought to be introducing a new user interface for the Apple TV set-top box at the upcoming Worldwide Developers Conference, and it could well be this software that makes its way onto the highly anticipated Apple 'smart' television.
The latest rumour comes from tech blog BGR, which claims to have insider information from close sources, who state that the all-new operating system for Apple TV will be "more feature-complete" and it will be used by the high definition TV that Apple is speculated to be working on.
The late co-founder of Apple, Steve Jobs, once famously proclaimed a vision of "cracking" the Apple HDTV puzzle by employing a revamped interface and Smart TV technology, according to his official biography written by Walter Isaacson.
The third-generation Apple TV that was launched back in March seems to be one last effort at improving the 1080p HD compliant set-top-box. Smart TVs that integrate Facebook, YouTube and other similar services besides streaming content for entertainment have become increasingly popular over the last year and Apple seems poised to enter this entertainment arena with its own.
Meanwhile, Sir Jony Ive - lead designer and senior vice president of industrial design at Apple - asserts that the current Apple TV project is the most exciting and definitive to date, as reported by Redmond Pie.
According to the BGR report, Apple is busy persuading manufacturers to employ a new "control out" API to help third-party manufacturers to make accessories that are compatible with the new Apple TV OS and the upcoming "iTV".
The iTV moniker seems to stick with Apple's traditional naming convention, however we think it will fail to pass trademark restrictions in the UK, as it is too similar to the broadcaster ITV. Apple might just play safe and re-jig the name in an attempt to avoid further legal hassles, in the wake of ensuing patent disputes worldwide.
The BGR report further points out that it is still uncertain if the elusive Apple HDTV would be launched at WWDC, which kicks off with an Apple keynote on 11 June. There is a greater chance of its release coinciding with the next iPhone, due in the autumn.
Must read:
We reviewed the latest Apple TV back in March.
Our predictions for WWDC 2012