Apple announced the latest iteration of its mobile operating system, iOS 7, integrating a new user interface (UI) at the company's annual WWDC conference. The iOS 7 with hundreds of new features will be rolled out as a free software update for iPhone 4, iPad 2, iPad Mini and the fifth generation iPod Touch this fall.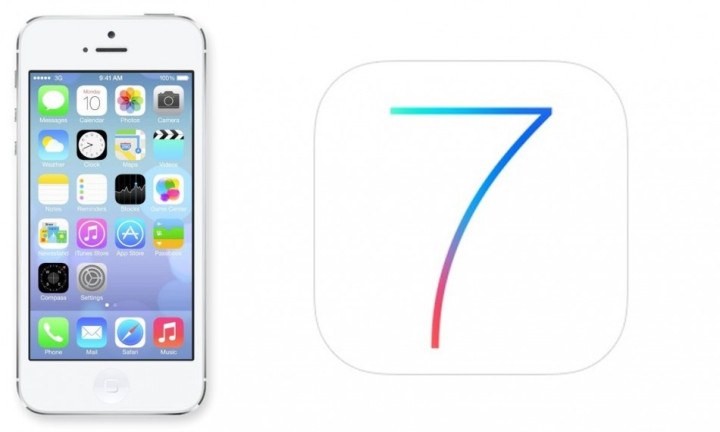 Followed by Apple's announcement, renowned iPhone hacker iH8sn0w has tweeted that the iOS 7 beta 1 SHSH blobs can be saved using iFaith.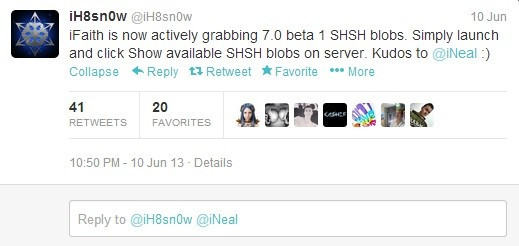 Those who wish to save iOS 7 beta 1 SHSH blobs using the latest version of iFaith 1.5.8 may follow our step-by-step guide.The beta 1 SHSH blobs can be saved only for iPhone 4 since iFaith does not support the A5+ devices.
IBTimes UK reminds its readers that it will not be held liable for any damage to the device. Users are also advised to verify that their devices meet following requirements.
Pre-requisites
1) As the tutorial is likely to wipe out all data of the device, create a backup.
2) Verify that the iDevice is having above 80% battery charge.
3) Users can save SHSH blobs for iOS 7 using iFaith only on Windows.
4) The guide is compatible only with iPhone 4 running on iOS 7 since iFaith does not support A5+ devices. Applying this to any incompatible device is likely to brick the same.
Steps to save SHSH Blobs for iOS 7 beta 1 on iPhone 4 using iFaith v1.5.8
Step-1: Download iFaith v1.5.8 to the computer. Then extract downloaded zip file [Alternative link]
Step-2: Run iFaith as an Administrator
Step-3: Click on Show Available SHSH Cashes on Server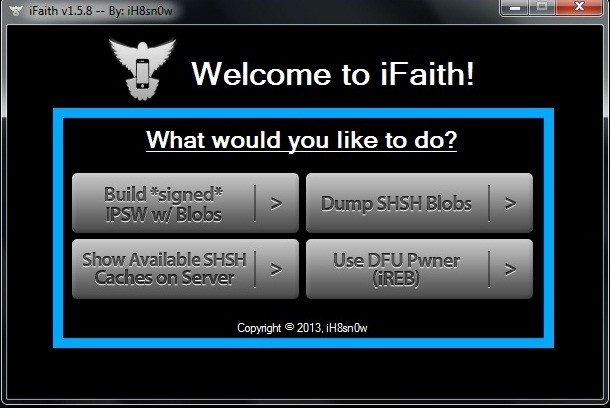 Step-4: Connect the iPhone, running on iOS 7, to the computer using USB cable
Step-5: Once iFaith detects the device, select the operation saying Fetch the latest SHSH blobs Apple is actively signing. Then wait for some time until the process is done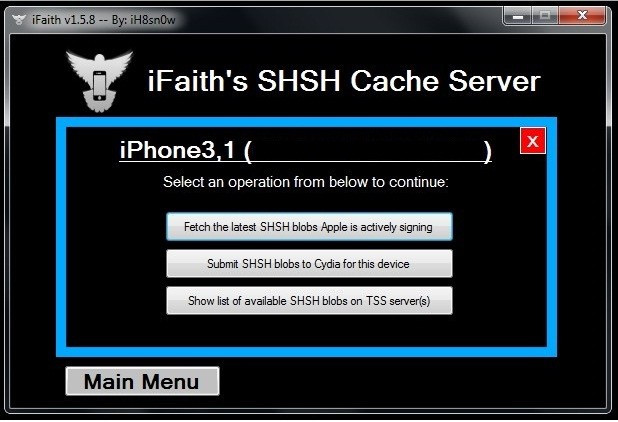 Step-6: After the successful fetching, a pop-up window will appear with a message saying iFaith saved SHSH blobs for iOS 7 beta 1 (11A4372q) to Cydia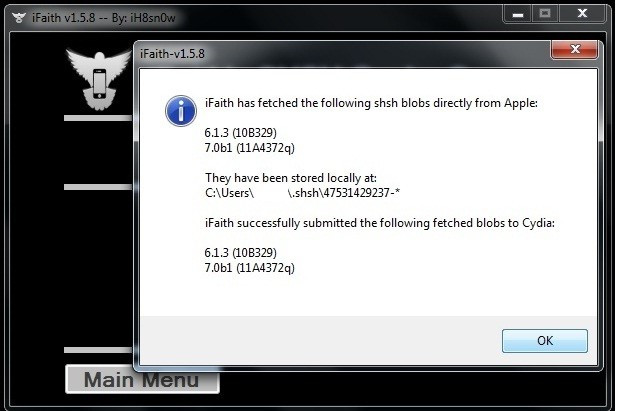 iOS 7 beta 1 SHSH blobs has been saved successfully. After updating to iOS 7 beta 2, users will be able to downgrade the device to iOS 7 beta 1 using the SHSH blobs.
[Source: Lets Unlock iPhone]
Also Read- iOS 7 beta 6: Install without registered UDID or developer account [TUTORIAL]