The iPad 3 will be slightly thicker than the current model, have an improved, larger camera and feature a more tapered design.
According to a technology site claiming to have possession of an iPad 3's rear case, the new Apple tablet will be around 1.5mm thicker than the iPad 2 - which we believe is due to the new Retina display - and will feature a better rear camera.
MicGadget claims to have the iPad case and has posted photos to show the slight differences between the new and old models - it would seem that Apple has overcome the increased thickness by using a more tapered design, which will likely make the tablet feel thinner than before.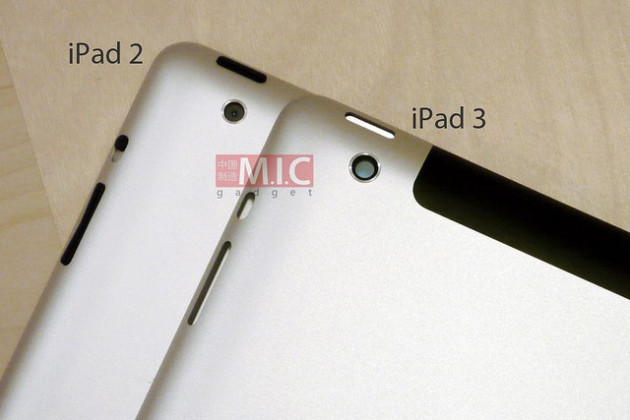 Around the back, the photos show a larger camera lens, suggesting that the iPad 3 will have a better camera than the previous model, which was criticised for being poor quality.
With the iPad 3 announcement tipped to be taking place on 7 March, the various rumours are starting to align and form a fuller picture of what Apple has in stored for its faithful followers.
A super-high resolution Retina display is all but certain, as is the design of the rear case - thanks to the new photos - and MicGadget also believes that storage sizes will remain at 16GB, 32GB and 64GB, having not changed since the original iPad in 2010.
Long Term Evolution (LTE) offers incredibly fast mobile broadband (and is also known as 4G) but is only available in a few countries, such as American, Japan and South Korea. Therefore it is unlikely that Apple would announce an iPad that does not work with a network unavailable in most countries.
The iPad 3's processor has sparked controversy in the rumour mills this month. Initially it was presumed that a quad-core A6 chip would be used - but now an image of an 'A5X' processor has appeared, sparking speculation that an upgraded dual-core A5 may be used instead.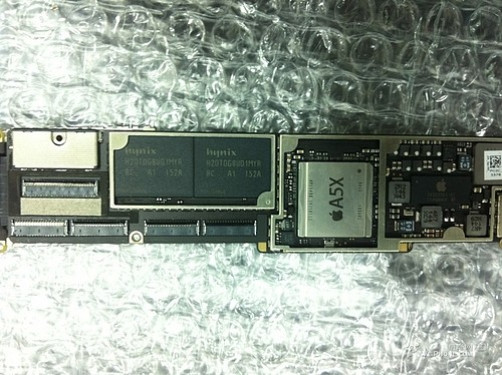 And finally, MicGadget claims that its sources believe Apple is working on a 7-inch iPad mini which would be priced at less than $400 (£253). While still being twice as much as the bargain-basement Kindle Fire, a $400 iPad would surely be popular with consumers looking for a compromise between an iPhone and full-size iPad.
The tech site said of the iPad Mini: "It will be offered with a low voltage ARM processor, a powerful GPU, and a large battery. It will enter into developing nations like Brazil and China, and compete with the smaller tablets.
"It will have some sort of wireless keyboard that's not efficient on power, so a low voltage ARM chip is being used. The device will get a Q4 release date, as Apple is preparing to release it in time for Christmas 2012."