Apple recently launched the new iPad 4G with more or less similar specifications to the Apple iPad 2 but with some minor tweaks. However the one big addition comes in the form of the 1536 x 2048 pixels Retina Display but Apple also added 4G LTE, iOS 5.1, Li-Po 42.5Wh battery and a five megapixel camera which is able to capture videos at 1080p.
In fact most of features found in the new iPad are already found in existing Android tablets on the market except for the 1536 x 2048 resolution display and Apple's own operating system.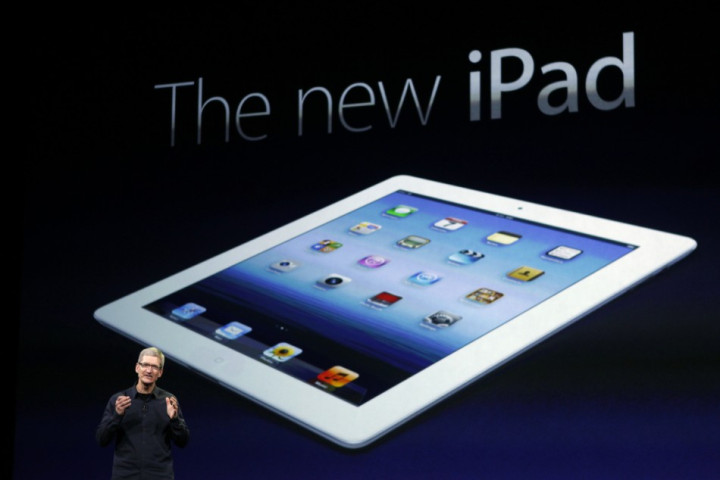 Actually the new iPad lacks a number of features found in Android tablets: USB ports to connect things like cameras, flash video capability, the ability to use two apps side by side on the iPad and by dropping Google Maps, Apple has integrated an inferior mapping system without all of the bells and whistles Google provides on Android systems. Samsung recently argued that its new Galaxy Note 10.1, with its S-Pen stylus beats any version of the iPad in terms of content creation game. Also, Apple lacks an SD card slot or HDMI port instead providing users with iCloud storage and streaming through Apple TV. And the company still hasn't introduced a smaller tablet at a time when the 7in form factor seems to be catching on with tablet
Here we look at at the features of new Apple iPad compared with a number of other Android tablets:
Display:
The new Apple iPad has a 9.7in 2048 × 1536 display (~264 ppi pixel density) which is considered as Retina display, however the Asus Transformer Prime TF700T, Huawei MediaPad 10 FHD and Acer Iconia Tab A700 all come with 10.1in 1920 x 1200 pixels display giving ~224 ppi pixel density. Although Android tablet manufacturers announced their high resolution tablets first, Apple has captured the public's imagination with a higher resolution display. Tablet manufacturers are facing shortages in producing higher display tablets but Apple's sudden injection of Retina display is the only area Apple holds an advantageous position. However, the latest news reports shows that Apple's new tablet is facing shortages which has lead Apple to tell their customers that they will have to wait weeks for delivery if one has not pre-order the tablet. Only those who pre-order will be getting their hands on the new tablet come 16 March.
And if Samsung brings up Super AMOLED Plus display support into Samsung tablets then Apple's Retina Display feature will be overshaowed by superior display of Samsung in near future.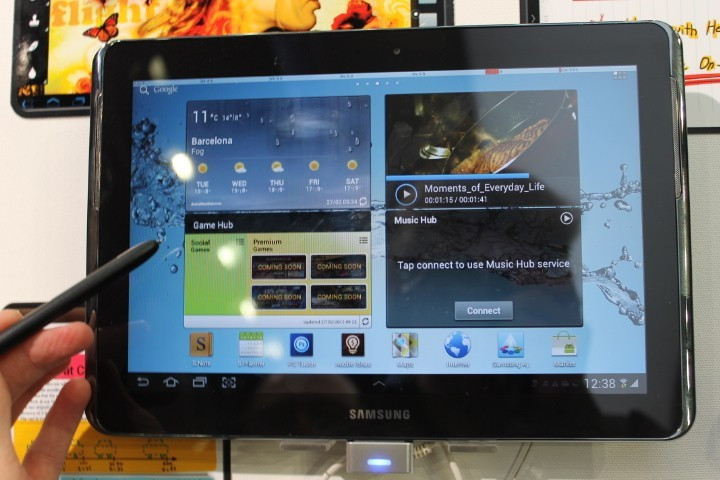 Thickness and Weight:
Samsung Galaxy Note 10.1 and Asus Transformer Prime TF700T are 8.9 mm and 8.3 mm thick respectively, compared to Apple's new iPad which is 9.4 mm thick. Even when it comes to weight the Asus Transformer Prime TF700T, Samsung Galaxy Note 10.1 and Acer Iconia Tab A700 weighs 586g, 583g and 649g respectively compared to the Apple iPad which weighs 662g. The Huawei MediaPad 10 FHD has a thickness of 8.8mm and weighs in at just 598g.
Storage:
Apple's new iPad has similar storage options to the previous models of 16GB, 32GB or 64GB storage but of course once you purchase one there is no way of upgrading the tablet. The Asus Transformer Prime TF700T offers up 32GB or 64GB versions while the Samsung Galaxy Note 10.1 and the Acer Iconia Tab A700 offers versions in 16/32/64 GB storage capacities. And all three Android tablets offers microSD support up to 32GB offering more flexibility.
In terms of RAM capacity on all these Android tablets mentioned above is 1GB of RAM while the Huawei MediaPad 10 FHD comes with 2GB RAM. Meanwhile the new iPad's RAM capacity is not known yet but it has been pegged at 1GB by a number of reports, with Apple refusing to comment on speculation. The possibility of it featuring 512MB RAM cannot be ruled out as Apple usually introduces lesser RAM compared to Android tablets.
4G LTE:
Featuring 4G LTE is not a new feature in Android tablets as there are quite a few 4G LTE Android tablets on offer from the likes of Motorola, Samsung, LG, Asus and ZTE already available on the market with dual-core processors, making Apple a luittle late tot he LTE party. Also, the Huawei MediaPad 10 FHD is expected to be the first quad-core tablet to feature 4G LTE support meanwhile many other quad-core Android tablets with 4G LTE are expected to make their appearance this year from different manufacturers.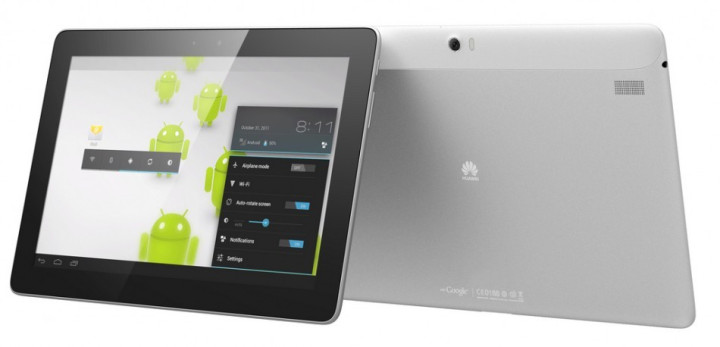 Camera:
Here again the new Apple iPad fails to impress with its specifications as it only features a 5 megapixel camera able to capture videos at 1080p. However the Asus Transformer Prime TF700T and Huawei MediaPad 10 FHD both have 8 megapixel cameras while the Acer Iconia Tab A700 matches the iPad with its five megapixel camera.
Processor:
Apple's new iPad has the new A5X dual-core 1GHz processor with quad-core GPU whereas all the upcoming high-end Android tablets will feature quad-core processors with clock speeds ranging from 1.3GHz to 1.6GHz.
Operating System:
Android 4.0 (Ice Cream Sandwich) also feautres a lot of items not available to iOS 5.1 users. The Android OS features a bold and powerful user interface, turn-by-turn voice navigation, Google services support, powerful camera tools, NFC capabilities, facial unlocking along with open source features which up the ante to the next level. However the appeal for many of Apple's iOS is its simple user interface, music integration, photo-editing software, iMessage, iCloud, Siri and FaceTime. Android is the most popular operating system for a reason though, as it is customizable and conforms to individual needs if one is tech savvy.
Both the operating systems bring different things to the table to differentiates themselves from one another, auxh as Apple with Siri and Android with the facial unlocking feature. It is only a matter of time before these platforms converage by borrowing from each other and setting the bar up for absolute dominance over each other.
Battery:
Apple's new iPad is said to give up of 10 hours battery life while upcoming Android tablets are set to give similar period of backup for battery.
When all the features are summed up, Apple has just offered features in its new iPad which has already exist in Android tablets and which upcoming Android tablets, expected to launch in Q2, 2012, are set to beat. The new Apple iPad seems more evolutionary than revolutionary with this launch.