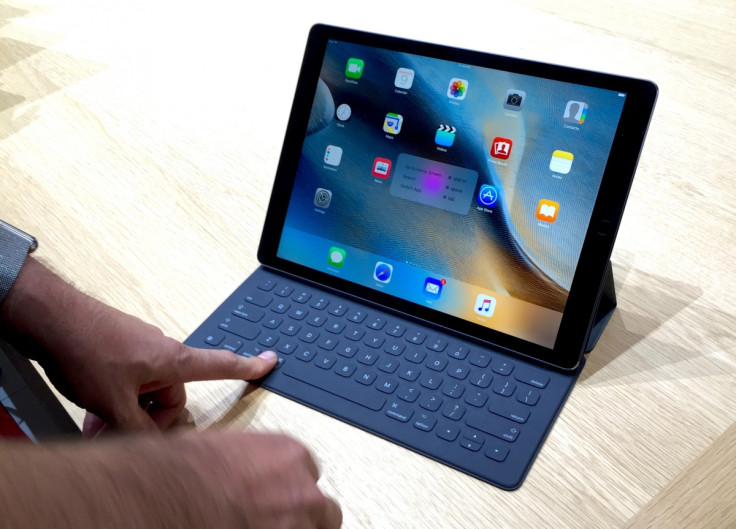 Apple's new tablet, the 12.9in iPad Pro, will cost from £679 when pre-orders open in the UK on 11 November. The new Apple Pencil stylus and Smart Keyboard will also be available for pre-order at the same time.
The new products will arrive in Apple retail stores "later this week," the company says. Built as a rival to the Microsoft Surface Pro in the large-screen tablet market, the iPad Pro is designed as a device to do work on, such as graphic design, illustration and video editing.
The entry-level £679 model comes with 32GB of storage and a Wi-Fi connection, while a model costing £899 has 128GB of storage and adds a SIM card slot for 4G connectivity, as well as Wi-Fi. The Apple Pencil is an optional stylus to be used with the iPad Pro, and will cost £79. The Smart Keyboard is priced at £139.
New polyurethane Smart Covers, designed to protect the glass screen, will also go on sale to compliment the iPad Pro. Available in charcoal and white, the covers will cost £49, while a pair of cases (which cover the front and back) will cost £65.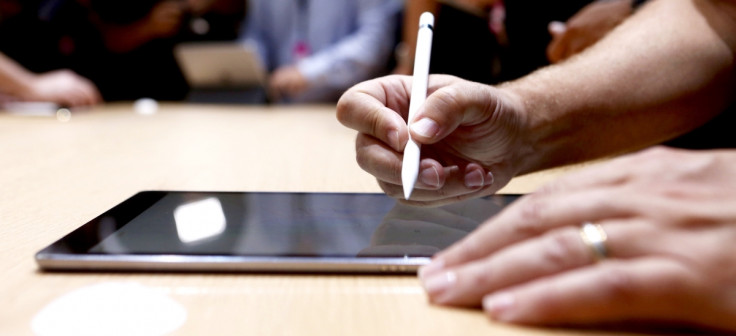 Designed to be used as a work tool, the iPad Pro has a 10-hour battery life and runs iOS 9, the same software as the iPhone 6s and smaller iPads, the Air 1 and mini 4.
"iPad Pro enables new forms of mobile creativity that will help transform how creatives work," said Scott Belsky, vice president of Products at Adobe. "With the larger iPad Pro screen and lightning-fast performance, creatives will be able to take full advantage of Adobe's family of Creative Cloud mobile apps.
"For example, the ability to manipulate a 50-megapixel image right on iPad Pro in Photoshop Fix and then send that image to Photoshop CC on a desktop, for further refinement, is the kind of industry-advancing collaboration that millions of Adobe and Apple customers will benefit from."