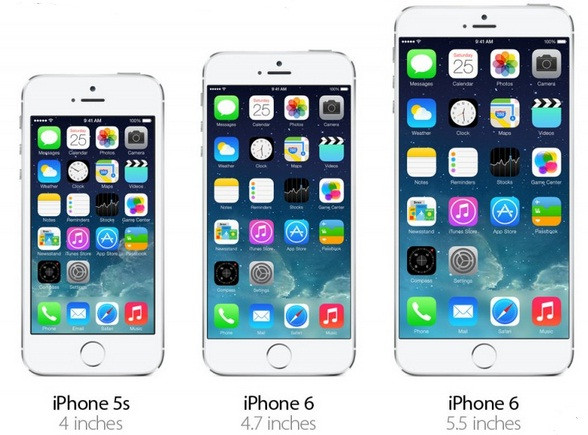 Apple's iPhone 6 will come with many new features including near field communication (NFC), wireless charging, better 4G antenna and a larger screen.
Apple's new iPhone is said to be almost ready and currently undergoing testing for durability, speeds and network. It is also likely to be the first device to ship with iOS 8 installed, Apple's updated mobile operating system which was unveiled at Apple's WWDC last week.
Venture Beat claims to have obtained the information about the new device from a source familiar with the situation.
The source warns that these features are currently part of the iPhone 6, but considering that Apple has previously removed major features at the last minute, there is possibility we might not get to see these features.
NFC-enabled iPhone 6
Apple failed to include an NFC radio in the iPhone 5s or iPhone 5c as the mobile payment ecosystem was too new. But now an NFC radio has been reportedly designed into the iPhone 6 opening the way for users to make payments using only their iPhone.
The fact remains unclear if Apple has aligned with the ISIS mobile payment system, a joint venture of AT&T, T-Mobile and Verizon announced in November 2010. But speculation hints Apple is likely to have its own mobile payment system that will compete with ISIS and Google Wallet.
4G network
The report further suggests the new iPhone will feature a faster Category 6 LTE radio, capable of 300Mbps connection speeds, as opposed to the current iPhone 5 series that contains Category 4 LTE radio capable of speeds up to 150Mbps.
Wireless charging
The source adds that the iPhone 6 design includes a surface under the shell, which connects to an inductive charger surface for charging the smartphone. The charging surface can be a free standing pad but usually built into existing features such as countertops and dashboard tray.
Large-screen iPhone 6
Reports that the iPhone 6 will have a larger screen have been around for some time and it is almost guaranteed that the phone will be launched with a 4.7in and/or 5.5in screen.
The move from Apple is no surprise as according to a report from market research firm, Canalys, more than one third of all smartphones sold worldwide in the first quarter of the year have 5in screens or larger.
There have been reports recently past suggesting, the screen resolution of iPhone 6 will be 1704 x 960 pixels, which is triple what is known as the 'base resolution' of the iPhone.