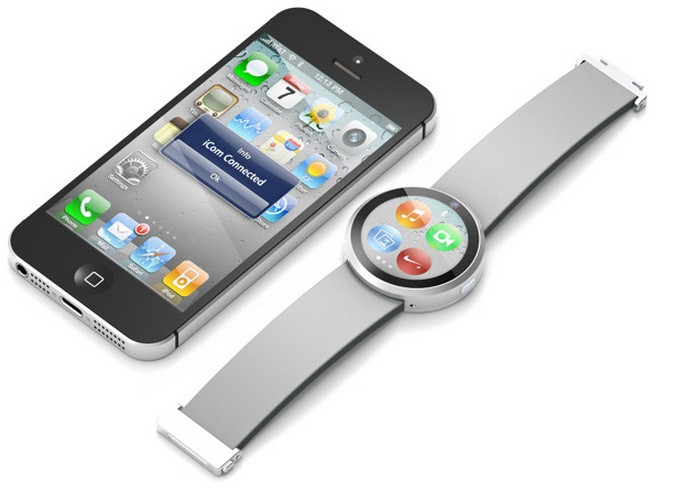 Apple's most anticipated devices of the year, the long rumoured iWatch and next generation iPhone will be released in the next four months.
Apple's smartwatch will feature a curved touchscreen and will be powered with iOS and allow users to connect it to iPhone and iPad models. Besides, the smartwatch is expected to have sensors to collect health and fitness data such as blood sugar level, heart rate, cholesterol and calories that will work with the HealthKit tool.
The Telegraph quoting Japanese news site Nikkei reports that the Apple iWatch will go on sale by October. Besides, according to Apple's parts supplier and other unnamed sources, the new iPhone 6 will also be released in October.
Apple announced its latest mobile operating system iteration, iOS 8, integrating an array of new changes along with the HealthKit feature at the WWDC event earlier this month.
The new health app puts all health and fitness data in one place, which can be accessible with a tap and gives users a clear overview of their current health status. Users can also create an emergency card with important health information (for example, blood type or allergies), that is available on the phone's lock screen.
The report further suggests that Apple is reportedly planning to manufacture between three and five million smartwatches for its initial release.
iWatch price and sales
The iWatch is expected to feature the Touch ID technology, present in iPhone 5s, to pair up with third party health devices such as Kike FuelBand. In terms of pricing, the iWatch will cost between $199 and $299 (£118 and 178).
There is the possibility that the iWatch might come in the said price range. Investment firm UBS, as noted by Apple Insider, believes the iWatch with a retail price of $300 will sell 21 million units in 2015 and 36 million units in 2016. The sales record for iWatch is likely to be similar to the iPad.
"We expect iWatch sales to roughly track iPad unit sales — similar penetration rates would mean higher sales," he said. "iWatch might do better because the customer base is larger than when iPad launched and the ASP might be less. On the other hand, iWatch is the first product to be worn, which might not appeal to all users," added analyst Steven Milunovich.