A rare Apple iPhone 6 prototype, allegedly sent out by mistake to a customer in the US, is attracting five-figure bids on the online auction site eBay.
At the time of writing, bids on the item had reached $61,400 (£38,400, €49,000).
eBay user kimberlyk1018 claims in the product description that Apple accidentally sent her the prototype when she renewed her contract with Verizon.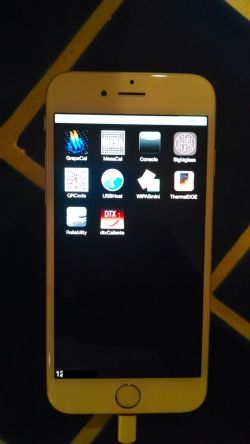 "As you can see from the photos, iOS8 has not been placed on this device, rather it is in the true developer mode," the item's description reads.
"There are no FCC markings on the rear of the device or a model number. This is the real deal!"
The prototype has so far attracted more than 100 bids with three days of the auction still to go.
If the device proves to be genuine, however, it is likely that Apple will order eBay to close the bid.
A "sure sign" cited by the eBay user that it is a genuine prototype is the red lightening port found at the base of the device.
It also lacks a serial number on the rear, instead featuring only the word 'iPhone'.
"This device is being sold as is," the listing reads. "I cannot guarantee that it will make calls or that the camera will work. However I can guarantee you that the device is a 64gb iPhone 6 which was sent to me from Verizon."
Apple is yet to respond to a request for comment on the matter.