Apple iPhone 6 vs Sony Xperia Z3: Which Should You Buy?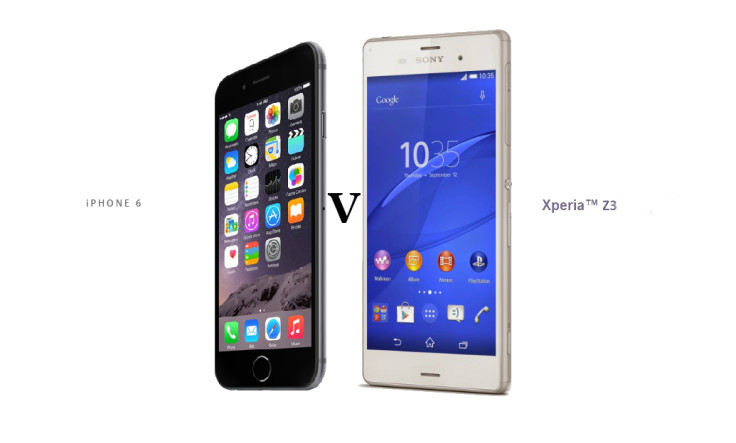 Apple unveiled the latest incarnation of the iPhone at a San Francisco event. Unlike other flagship launches from the Cupertino company, the iPhone 6 comes in two separate sizes, both significantly larger than its predecessors.
The 4.7in version fits into the market alongside other similarly-sized handsets, most notably the Samsung Galaxy S5, the HTC One M8, and the Sony Xperia Z3.
Launched less than a week ago at the IFA trade show in Berlin, the Xperia Z3 offers if not the stiffest then certainly the most recent competition to the iPhone 6. To help you decide which to buy, we take a look at how they compare in terms of design, screen, hardware, camera, software, and price.
---
iPhone 6 vs. Xperia Z3: Design
---
Apple has gone for a slim-line design for its latest iPhone, measuring less than 7mm in thickness, but at 7.4mm, the Xperia Z3 isn't too chubby either.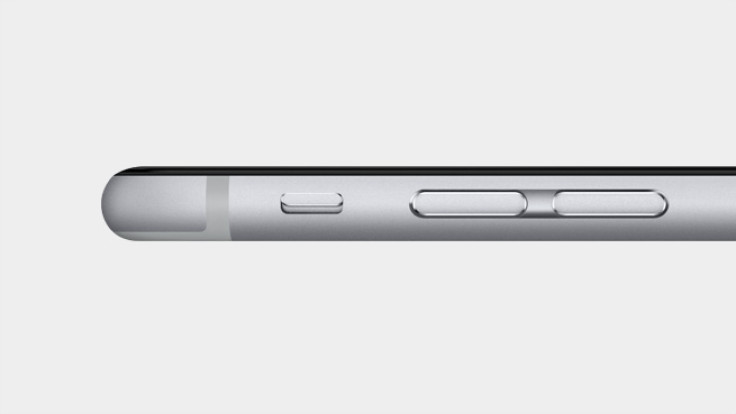 Just like the rest of the Xperia range, the Z3 features water and dust-proof capabilities rated to IP68. Some will see this as a significant selling point, but others may see this as just an over-hyped gimmick. This will depend on what you want to use your phone for and where you want to use it.
Both smartphones have gone for a more rounded design compared to the previous generation, making them more comfortable to hold in the hand.
---
iPhone 6 vs. Xperia Z3: Screen
---
The iPhone 6 features a 4.7in screen with a resolution of 1334 x 750 pixels. It boasts "ion-strengthened" glass screens but unfortunately no sapphire crystal, which many had hoped for.
Sony has gone for a higher resolution on its flagship, packing in 1920 x 1080 pixels.
Neither manufacturer has gone for anything too drastic in this area, presumably to help improve battery performance.
---
iPhone 6 vs. Xperia Z3: Hardware
---
The next-generation iPhone uses the powerful A8 chip which will also be more energy efficient. It is suspected it has only 1GB of RAM, though Apple didn't officially reveal this information.
Sony on the other hand packs a powerful 3GB of RAM on top of the latest Snapdragon 801 processor. This is impressive; so impressive it can actually play PlayStation 4 games without any problems.
Both devices feature NFC allowing for mobile payment.
---
iPhone 6 vs. Xperia Z3: Camera
---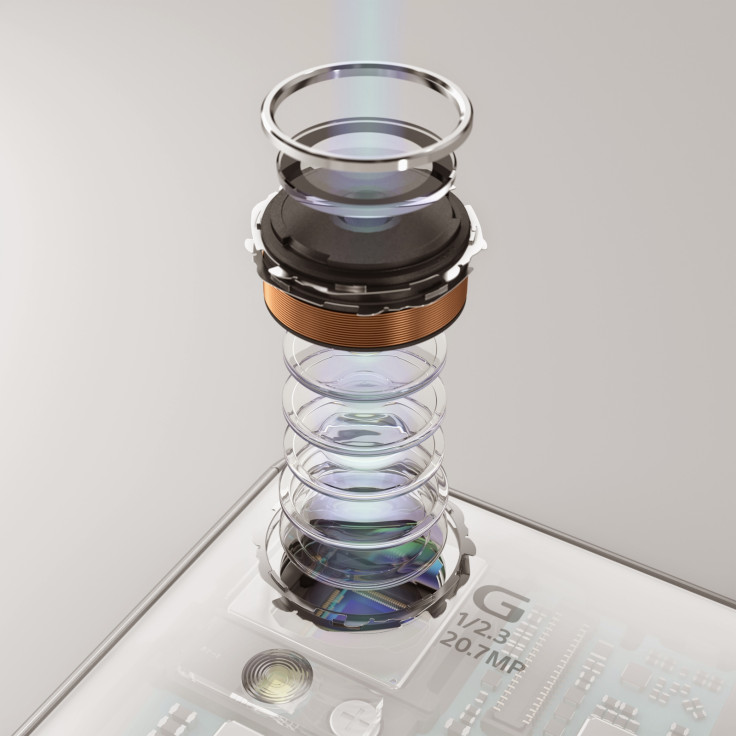 Sony's Xperia Z3 features a 20.7MP camera.
The Xperia Z3 boasts one of the best smartphone cameras on the market, drawing on the same technology from its digital camera range.
Its 20.7 megapixel (MP) camera trumps the 8MP sensor offered by the iPhone 6. However, the new Apple device does significantly improve on its predecessors.
It too draws on the Japanese company's expertise in this area by replacing the 8MP sensor on the iPhone 5 with Sony's Exmor IMX220.
Unlike the Xperia Z3's camera, however, the camera on the iPhone 6 protrudes from the device, meaning it is more likely to snag on pockets or potentially be prone to scratches.
---
iPhone 6 vs. Xperia Z3: Software
---
The iPhone 6 will come with iOS 8, which Apple first unveiled at WWDC in June. It brings with it the HealthKit and HomeKit platforms, third-party keyboards, improved maps, interactive notifications, widgets and family sharing.
Integration with the Apple Watch - also announced today - is likely to be a major selling point.
Sony's customised Android platform is more than adequate but as with all Android phones, a lack of specialised apps continues to be an area where Apple and its iOS ecosystem is outpacing all of its rivals.
---
iPhone 6 vs. Xperia Z3: Price and Verdict
---
The iPhone 6 will be available for pre-order from this Friday, 12 September and will go on sale a week later, on Friday 19 December in countries around the world. It will cost from $199 in the US with a two-year contract for the 16GB model.
In the UK, the iPhone 6 should retail at around £539 for the 16GB model and £619 for the 64GB model. A 128GB model will also be available, which will retail at £699.
Sony has just announced that the Xperia Z3 will cost £549 and is available for pre-order now. There's still no word when it will actually be available though.
On specs alone, the iPhone 6 is definitely lagging. The Z3's camera, display, and processors are all more impressive than its Apple counterpart - though for Apple fanatics, none of this will probably matter.
© Copyright IBTimes 2023. All rights reserved.