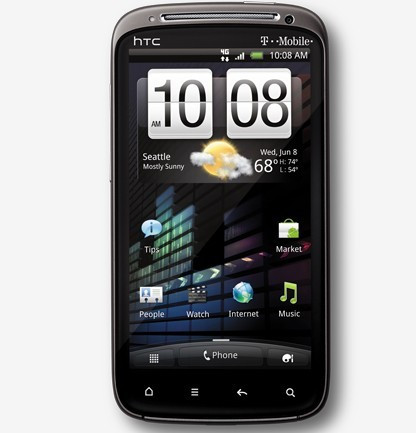 In keeping with its recent slew of patent infringement allegations, iPad and iPhone maker Apple has hit its Galaxy S2 and Desire making competitors Samsung and HTC with a fresh batch of complaints seeking to block the pair's U.S. imports.

HTC
It was yesterday revealed that Apple had made a fresh patent infringement complaint against HTC to the U.S. International Trade Commission, seeking to block imports of HTC devices to the country.
Apple's complaint alleges that HTC designs infringe upon five Apple-owned patents regarding software architecture, user interfaces and movement sensors. The complaint was filed 8 July to the ITC in Washington and is the second in Apple's ongoing legal war with HTC.
HTC's general counsel Grace Lei commented on Apple's fresh complaint, "HTC is dismayed that Apple has resorted to competition in the courts rather than the marketplace.
"HTC continues to vehemently deny all of Apple's past and present claims against it and will continue to protect and defend its own intellectual property as it has already done this year."
Since its battle with Apple began HTC shares last night fell by 5.9 per cent to trade at NT$925 -- the lowest they have traded since February.
Apple's latest complaint names HTC products including the Droid Incredible, Wildfire, EVO 4G and Desire. In its complaint Apple's legal team claimed that all these devices were guilty of patent infringements that cover "groundbreaking technologies developed by Apple in conjunction with the development of its innovative iPhone, iPad and iPod touch products."
The news comes just after HTC agreed to buy S3 Graphics Co. for $300 million. The video games console chip maker beat Apple in a recent infringement ruling against Apple earlier this year.
In response to Apple's attack, HTC launched its own patent complaint against Cupertino, California-based Apple at the ITC. The commission is expected to release its findings 16 Sept.
The ITC's ruling on Apple's initial complaint against HTC is expected for release on 5 August this year.
Samsung
Running in tandem with its fight against HTC, Apple is also currently embroiled in a similar mudslinging match with Samsung.
Apple's suit against Samsung focuses on the company's Galaxy range of devices. Most recently, a fortnight ago Apple filed a preliminary injunction to the U.S. District Court seeking to block the devices import to the country.
The filing was first reported by the FOSS Patents blog. If successful, the injunction would mean that Samsung would be legally banned from making, selling or importing its Galaxy S 4G, Infuse 4G and Droid Charge smartphones. The injunction would also block Samsung's Galaxy Tab 10.1 tablet.
As with all its current litigation against Samsung, Apple's recent preliminary injunction claims that Samsung's devices "slavishly" copy Apple's designs. The recent filing cited three cases of design patent infringements and one utility patent infringement.
"A preliminary injunction is necessary not only to protect Apple's rights, but also to protect the public interest," read Apple's filing.
Continuing, "Because Apple has demonstrated a likelihood of success on its claims, the public interest would be served by prohibiting Samsung from infringing Apple's patents."
The news comes after Samsung announced that it would be dropping one of its countersuits against Apple.
Samsung and Apple's slew of suits and countersuits began in April this year, after Apple sued Samsung claiming its Galaxy range of smartphones and tablets used tech and designs patented by Apple. The two companies have been locked in an ongoing mudslinging match since, with both building up a laundry-list of complaints against the other.
Samsung has since mounted a similar complaint to the U.S. International Trade Commission, requesting that it block all iPhone and iPad imports.