Apple Ready to Launch Next Generation iPhone and iPad - Report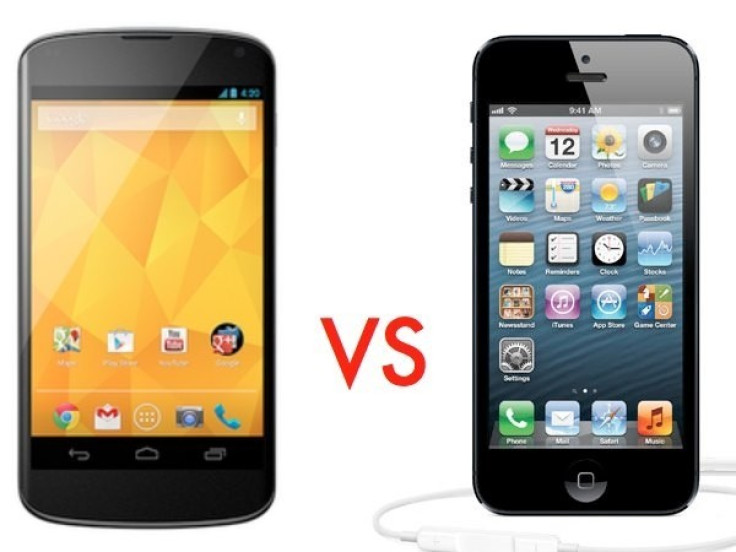 Apple is preparing to release the next generation of its best selling iPad, iPad mini and iPhone devices in March, according to several sources.
Brian White, an analyst at Topeka Capital Markets, reportedly received a tip about the upcoming launch during the recent Consumer Electronics Show in Las Vegas.
"Our checks at CES indicate Apple will release the iPad 5 and the second-generation iPad mini this March," said White, according to MacRumors.
"The iPad 5 is expected to be lighter and thinner than the iPad 4 that was released in October, while the form factor of the iPad mini should be similar to the first-generation iPad mini that debuted in October," he added, without citing the source of his information.
White also claimed that the next generation iPad would pack a faster A6X processor and a thinner, lighter body. iPad mini 2 is expected to carry over the same features from the original version with an upgrade to a faster chip. White also added that Apple would debut the next-generation iPhone in various colours and sizes by the first half of the year.
White's comments echo speculation that appeared earlier on the Japanese blog Macotakara.
Faced with an onslaught of Android-powered devices from companies such as Samsung and LG, Apple is widely thought to be about to abandon the annual refresh cycle that it has (roughly) maintained since the launch of the iPhone. The current iPad was launched just months after its predecessor, and the iPhone is believed to be about to enter a similarly accelerated phase of development.
Last week, Apple marketing chief Phil Schiller appeared to deny rumours that the company was on the point of launching cheaper versions of the iPhone, saying that Apple would focus on making "the best products" and "never blindly pursue market share".
Nevertheless, the recent wave of aggressively priced Android products, such as Google's Nexus 7 tablet and Samsung's Galaxy S3 smartphone, appear to be taking their toll on Apple's share price, which fell by nearly 20 percent in the three months to January. Although Apple continues to make its highly regarded Macintosh computers, its mobile devices now account for 60 percent of the company's earnings.
The Android operating system, developed by Google as an open-source application, has come of age with Jelly Bean, the latest version of the system, which can do anything that Apple's iOS can do, often on cheaper devices. In an interview with Bloomberg in December 2012, Google chairman Eric Schmidt said, "This is a huge platform change; this is of the scale of 20 years ago - Microsoft versus Apple. We're winning that war pretty clearly now."
Schmidt's comments will doubtless have irritated Apple executives, not least because Schmidt served on the Apple board from 2006-2009. The botched launch of Apple's Maps application, which replaced Google Maps in iOS 6, won't have helped matters, as Apple itself helped create demand for Google products on Apple devices. Richard Williamson, the manager responsible for the Maps fiasco, was unceremoniously fired in November 2012, another blemish on the company's reputation for invulnerability.
Given all these pressures, Apple is highly unlikely to wait for the first anniversary of the iPhone 5 in October before launching a new model. If Apple does not launch a new phone in March 2013, it will be surprising. The question then is how fast can the company refresh its products without alienating its famously loyal customers and losing the price premium that the quality and relative longevity of its products continue to attract.
© Copyright IBTimes 2023. All rights reserved.