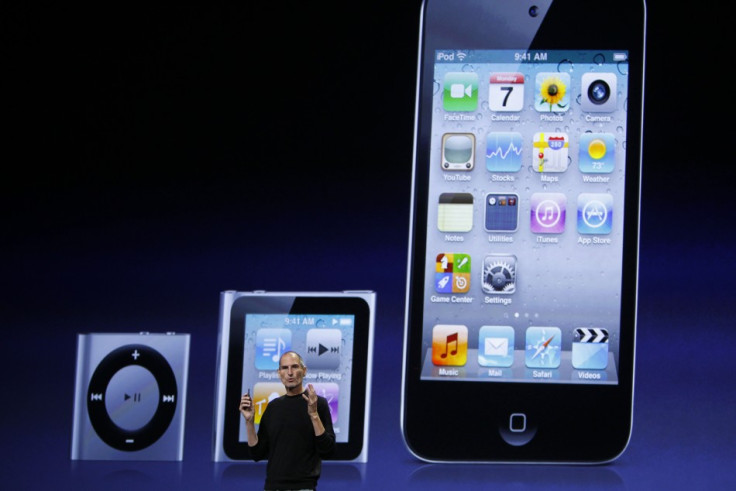 Sales of the Apple iPod have shrunk for the 11th consecutive quarter, as the company posted a 21 percent drop in sales of the MP3 players.
The iPod range - comprising of Touch, Classic, Nano and Shuffle - has not seen sales rise since the second fiscal quarter of 2009, as consumer demand moves towards smartphones with built-in MP3 players.
Gartner's lead analyst for Apple, Carolina Milanesi, told the International Business Times UK: "Over 50 percent of iPod sales are iPod Touch and the rest of the portfolio is losing traction because the MP3 functionality has been integrated in the phones we have."
Speaking to investors about Apple's sales and revenues for the first fiscal quarter of 2012, CEO Tim Cook revealed that Apple sold 15.4 million iPods during the quarter, which represents a 21 percent drop from the same quarter last year.
The iPhone has seen continued growth, selling 37.04 million units in Q1 of 2012, representing a 128 percent rise in sales compared to the year-ago quarter; such dramatic sales growth suggests that the iPhone is cannibalising iPod sales as customers chose to buy an iPhone instead of a different phone and an iPod.
Milanesi continued: "Over the years the experience has improved and now with touch navigating your play list is much easier than it used to [be] so as more people upgrade to smartphones there is less need for a dedicated MP3. It is the same story as [well] for low end digital cameras."
Aside from the ailing iPod range, Apple posted enormous growth in other sector, with the iPad and iPhone increasing sales by 111 percent and 128 percent respectively; Mac sales were also up, although by a less impressive 26 percent.
More impressive, however, is that half of all Macs sold in Apple's retail stores were to customers who had not owned an Apple computer before
These figures are record-breaking for Apple and contribute to make Q1 of 2012 produce the highest revenue and earnings in the company's history.