Apple has kicked off its annual Worldwide Developers conference (WWDC) in San Francisco. Here is everything you need to know.
Apple Music
Apple finally launched its revamped music streaming service following the acquisition of Beats in 2014. For $10 (£6.54) a month you will get unlimited streaming from the iTunes music library, access to an always-on live radio station called Beats One headed up by former BBC Radio 1 DJ Zane Lowe and Connect, a social network where artists can connect with their fans.
The Spotify rival will go live later this month in over 100 countries – including the UK – on iOS, Mac and Windows, with an Android app coming this autumn. To get people using Apple Music the company will offer a three-month free trial to all users.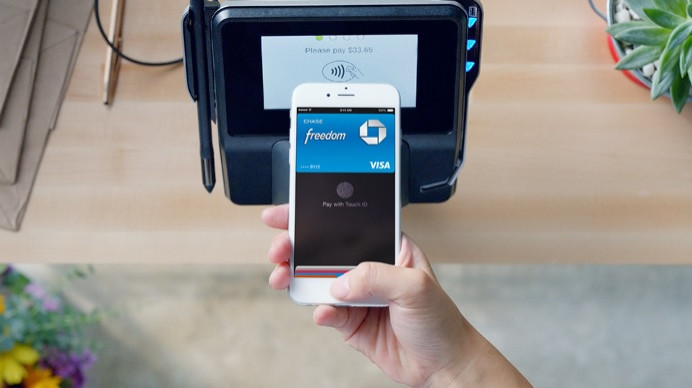 Contactless mobile payments service Apple Pay will be launched in the UK in July.
Apple
Apple Pay in the UK
Apple is finally bringing its touchless payment service to the UK from July. At launch it will support MasterCard, Visa and American Express cards issued by eight UK banks and will be accepted at 250,000 locations across the UK, including major retailers like Waitrose, Marks and Spencer, Boots and the Post Office, as well as across Transport for London services.
iOS 9
The latest version of the iPad and iPhone operating software comes with some major new features, while under the hood Apple says performance is improved and battery life will increase by up to three hours.
The headline-grabbing item is the debut of multitasking on the iPad, a split-screen mode letting you work on two apps at once. There is even a picture-in-picture mode for video.
Siri has also been given a big update, making the digital personal assistant much more proactive, offering suggestions based on your location, time of day or what website you are using.
Many point out that these features are simply playing catch up with those already in Android and Windows, but nevertheless iPhone and iPad users will welcome them.
Apple also updated its Mac OS X desktop software and launched the second version of the Watch OS with a huge number of interesting new features.