Imagine a car that controls the steering wheel, automatically applying the brakes to avoid pedestrians or cars in front of you. Imagine a car that detects pedestrians walking on the road at night and automatically illuminates them with a spotlight. Imagine a car that can see around corners to help avoid crashes.
You might think that such a car seems closer to science fiction than reality, but you would be wrong: such a car exists today and is driving around our streets.
Yes, you read that correctly. A car that can take full autonomous control of your steering wheel, throttle and brakes is on the market today.
Ford's 2015 Mondeo has all these features. It's just that they haven't all been turned on fully yet.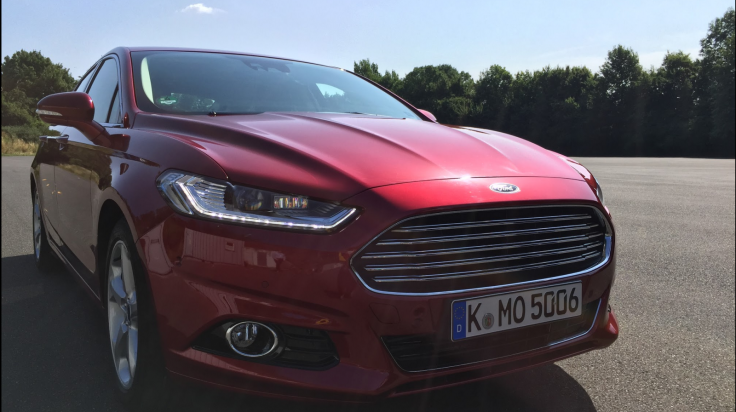 Ford says that it is in the second stage on the road to fully autonomous vehicles, having moved out of the research phase and into the advanced engineering stage where semi-autonomous technologies such as park assist, active city stop and pedestrian avoidance can partially take control of your vehicle.
Full autonomous driving platform
Speaking at the company's research and development centre in Aachen, Germany, the man responsible for getting Ford's autonomous dreams on the road, Ken Washington, says the challenge now is to bring everything together:
"Now we are in the advanced engineering phase where we are working on how to pull together the various technologies needed that we need for a full autonomous driving platform and vehicle programme," said the vice president of research and advanced engineering.
"We think we understand the formula for how to make this happen as a result of our successful research phase."
That formula includes sensors such as radar, high-resolution lidar sensors and cameras; high-performance processing; highly developed algorithms; high-definition 3D maps; and high-speed connectivity. All of these factors need to be integrated on the vehicles to make them work properly.
Ford has a fleet of autonomous cars already on the road in testing. Along with its research centre in Germany, the company's headquarters in Detroit houses its main development base from where Washington – who previously worked with Nasa on developing rockets – oversees operations.
The company also has a new base in Silicon Valley where it has around 60 employees, with that figure set to double by the end of the year. There it is competing with the likes of Tesla, Faraday Future, Google and Apple in the driverless and electric car races – but Washington is confident that Ford is working on projects that are interesting enough to entice the best people to work with them.
Pedestrian avoidance
Much of Ford's technology is already available in a variety of its fleet of cars, including the 2015 Mondeo, which features the new pedestrian avoidance system.
As you can see in the video below, the system works with a camera mounted next to the rearview mirror on the windscreen that can detect pedestrians at the edge of the roadway. If someone decides to cross without the driver noticing or taking action, the system will first sound an audible alert before taking control of the steering wheel, throttle and brakes in order to limit the impact or, if possible, avoid it altogether.
On Ford's testing track the system worked most of the time, though the crash-test dummy did suffer a number of hits that looked pretty painful. How it would work in built-up areas remains to be seen, but Ford has been offering its Active City Stop feature in cars since 2011.
Five years away from driverless cars?
There is a lot of talk about autonomous vehicles at the moment, with Google testing its fleet of vehicles and the persistent rumours that Apple is developing its own car under the codename Project Titan – but the question everyone wants to know is when these vehicles will be seen on our roads.
Washington, and Ford, believe it will be pretty soon:
"This level of technology, we believe, will be available within the next five years with the right combination of weather and regulatory conditions. The weather conditions are important because it will ensure that the sensors on the vehicle can operate optimally." Washington also says that there will need to be "well-defined, high-resolution maps" available.
Terminology is crucial, Washington explains, to getting the message across about driverless or autonomous cars. In Ford's view, a fully autonomous vehicle is one where "technology that controls all aspects of the vehicles steering, throttle and braking without driver's input or supervision. The driver [would be] truly out of the loop."
Technology for all
Much of Ford's smart technology is also available from other car manufacturers. But what sets Ford apart is that it is attempting to bring these technologies to the masses, rather than just the premium end of the market.
This speaks of Ford's core value of "making technology accessible to everyone", says Washington, and this is evidenced in the experimental work being carried out by the company's lighting experts.
In a garage underneath the Aachen research centre, the company is testing a smart lighting system that will automatically detect pedestrians walking on the road at night and illuminate them with a spotlight.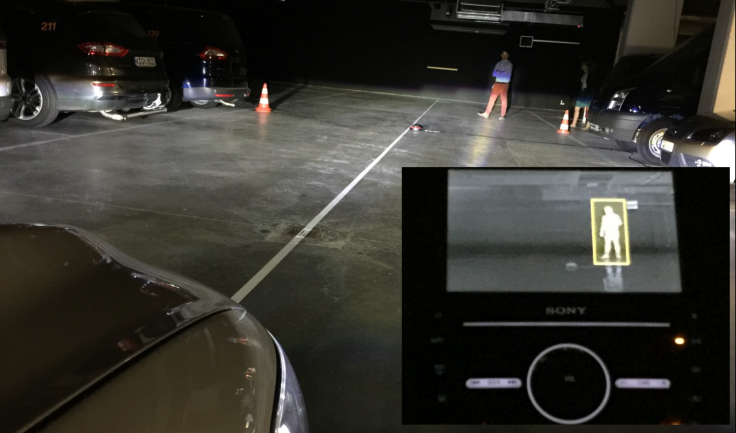 The system is already working, but the current technology – specifically the infrared camera mounted on the front of the car – costs too much to offer to its customers. Ford's engineers are now working on improving the software to work with a lower-resolution camera that doesn't cost as much.
While the future of driverless cars sounds great – and with Ford's technology already in existence, in theory, on the market – there is a much darker side to this automated future. This week, we have seen two security researchers take full control of a car while it was driving down a motorway at 70mph.
Cars have become so connected that they are prime targets for hackers and cybercriminals. The researchers have been criticised in some quarters for carrying out their tests on open roads with unwitting drivers all around them. But whatever the legalities of what occurred, it has at least opened people's eye to the problems facing the car industry when it comes to the future security of such vehicles.
With Ford striving to bring semi-autonomous – and eventually fully autonomous – cars to everyone, and not just those with the funds to pay premium prices, it will more than anyone need to get security and privacy right.