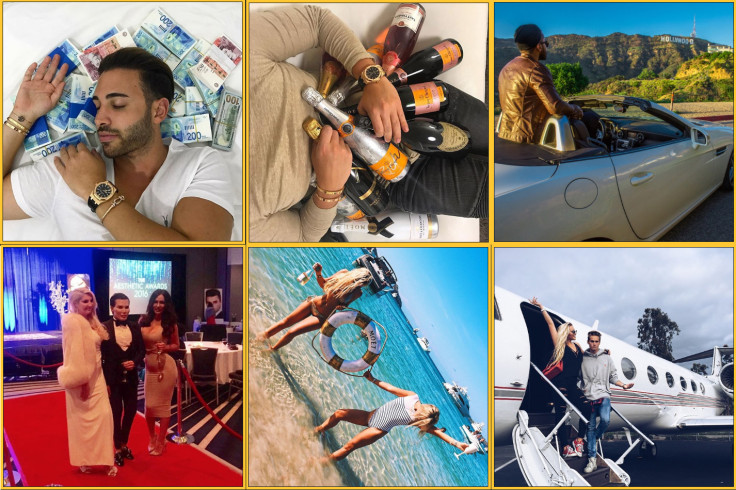 Apple has made the decision to remove an exclusive iPhone app from Slovakia designed only for the extremely wealthy to use from the iTunes App Store, deeming that the app is inappropriate.
The Rich Kids app was launched in early October, targeting only "the real rich and famous" to join an exclusive social network where they could share pictures of their wealth and make sure that only other "real millionaires" could see them.
In order to join, members have to be able to pay a £1,000 monthly subscription, and the app is inspired by the Rich Kids of Instagram hashtag trend, whereby heirs and heiresses share photos of their jet-setting lives, as well as images of how they treat their incredibly expensive possessions, from pouring bottles of Moet into the sea, burning stacks of cash and using Apple iPads and iPhones to prop up wobbly tables.
The app has received a huge amount of criticism from internet users, who see the app as either a scam trying to rip off rich people, or as a way to make elitism even worse than it already is. However the app developers say that they will donate a third of all revenue to charity, and they feel that the wealthy shouldn't have to slum it with everyone else on Instagram.
Nevertheless, the service still managed to sign up wealthy young socialites and entrepreneurs like 24-year-old Turkish real estate mogul Emir Bahadir, Ukranian socialite Julia Stakhiva (who told ITV that she flies her Russian hairstylist from Moscow to London on an almost daily basis), 25-year-old Israeli skincare heir Dor Bukobza and Robert Cavalli, the son of iconic fashion designer Roberto Cavalli.
"Apple has recently removed Rich Kids from App Store. Rich Kids didn't break any App Store guideline or rule and it was purely a decision of Apple's App Store Review Team which found the app inappropriate," Fox Valley Apps said in a statement posted on the official Rich Kids app website.
"Rather then let people decide if they like Rich Kids app or not, Apple did this decision for all iPhone users. The app will continue to work for everybody who downloaded Rich Kids app before removal."
We can't imagine why you would, but if you still have a burning desire to be part of the Rich Kids' exclusive club, you can still access it from the web and look at all the posts made, but you can only join in and upload photographs if you too can pony up the £1,000 fee.