Apple will announce its latest financial figures on Tuesday, but while some will focus on iPhone and iPad sales, the really important figures are those focusing on what Apple will do in the next three months.
First up, here a quick snapshot of what Piper Jaffray analysts think Apple will announce this evening (along with last year's results):
Revenue: $38 billion ($35.3bn)
EPS: $1.23 ($1.07)
iPhone unit sales: 35-36 million (31.2m)
iPad unit sales: 14-15 million (14.6m)
Apple's stock is up 26% since the last earnings report thanks to better than expected iPhone sales but also likely down to the huge anticipation about the iPhone 6.
However the results for the three months to the end of June won't be what analysts and Apple-watchers will be really looking out for.
The figures which will matter will be the earning guidance for the current quarter which will include the all-important month of September.
The reason September is important is that this is when the new iPhone 6 is likely to be launched. Most reports suggest Apple is looking at launching two new iPhone 6 models, one with a 4.7in screen and one with a 5.5in screen.
80 million iPhone 6 orders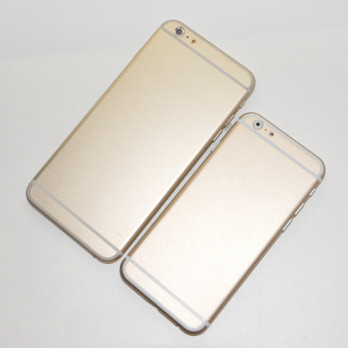 Reports in the Wall Street Journal on Tuesday claim Apple has given its hardware manufacturing partners orders for up to 80 million new iPhones (made up of both 4.7in and 5.5in models), which is up from the 50-60 million it ordered for the iPhone 5s and iPhone 5c last year - strongly suggesting Apple expects bumper sales in the second half of 2014.
It is unclear if the two new models will go on sale at the same time, with recent reports of manufacturing issues with the larger 5.5in screen suggesting the bigger device may not launch until later in the year, or even into 2015.
This is why Apple's guidance figures will be so interesting.
In the Steve Jobs era, Apple typically gave low-ball guidance for the coming quarter, meaning that when it did reveal results it typically blew Wall Street estimates out of the water.
Clear
Since talking control, Tim Cook has become a lot more upfront with analysts, giving much more realistic ranges of estimates for iPhone/iPad sales and revenue.
While this has led to less headlines like "Apple smashes iPhone sales records" it has given us a much clearer indication of what Apple has planning for the coming months.
A bigger-than-expected revenue estimation from Apple on Tuesday for the fiscal fourth quarter could indicate that it is on course to deliver both new iPhones in September, and potentially even announce the new iWatch at the same time.
According to Piper Jaffray analyst Gene Munster, the only possible sour note on Tuesday will be 'disappointing' September guidance but even that would be offset by investors who are willing to "look past it and refocus on new products (larger screen iPhone, iWatch, iPads) in the fall."
Piper Jaffray analysts are predicting a September quarter revenue of $40.4 billion with a gross margin of 37.5% which would be up from record fourth quarter revenue of $37.5bn in the same period last year when Apple recorded a 37% gross margin.