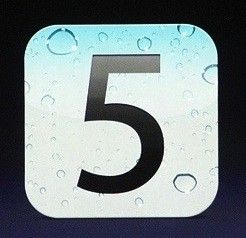 With the positive critical reaction Apple's highly anticipated iOS 5 is getting on its Wednesday release, analysts have once again questioned whether Google's Android Ice Cream Sandwich OS will be able to compete.

Apple's iOS 5
Apple's iOS 5 was released Wednesday to a positive critical reaction. It houses more than 200 new features with advances from its predecessor, not all of them minor.
iOS 5 features the company's BlackBerry Messeger competitor iMessage. Additionally, the OS housees full Twitter integrations, Wi-Fi sync and photo editing.
A full list of iOS 5's features can be found here, in the IBTimes iOS 5 review.

Google's Ice Cream Sandwich
Despite high levels of media interest in Google's forthcoming Android 4.0 Ice Cream Sandwich, little is currently known about the OS beyond rumours and hearsay.
Recently a number of supposed leaked images of the OS have appeared on numerous tech sites. The pictures originally were posted by TechCrunch. The images allege to show a number different pages on the future Android version.
The new images followed a number of rumours regarding Ice Cream Sandwich. The rumour mill gained momentum after Google CEO Eric Schmidt reportedly confirmed Ice Cream Sandwich would be released in October or November.
Following the leak a number of analysts expected the OS to be unveiled at the company's Unpacked event. The release has since been questioned as Samsung postponed the event Friday, reportedly out of respect for archrival Apple's deceased co-founder Steve Jobs.
The event was originally scheduled to happen Tuesday, but since announcing it would be delayed, Samsung has not set a concrete new date for Unpacked.

It's All About Hardware
Since the iOS 5 release, analysts have been quick to point out that no matter how good the OS is, it's all about hardware when it comes to consumers.
When it comes to iOS 5 and Ice Cream Sandwich's imminent grudge match, two devices are expected to hold the front-line -- Apple's iPhone 4S and Google's Nexus Prime.
The iPhone 4S is already available for pre-order, with confirmed tech specs and prices. The iPhone 4S is currently available free on a number of two-year contracts ranging from around £40 to £60 per month.
Cheaper contracts reduce the monthly fee to around £25 per month but ask customers to shell out £380 for even the most basic model of the 4S.
The device is available for pre-order sim-free direct from Apple for prices ranging from £499 to £699.
As with Ice Cream Sandwich, details regarding the Nexus Prime are also scarce. The device was expected to be unveiled at Unpacked but has suffered from the same delays as its OS.
Despite the lack of information, numerous critics and research groups believe Ice Cream Sandwich's ability to compete with iOS 5 will be linked to the Nexus Prime.
At the time this article was written Samsung -- the company making the Nexus Prime -- had not responded to requests for comment.
Must Read : Android Enabled PCs: Mobile Apps Run on PC (VIDEO)