Apple will this week begin selling its iPhones with China Mobile, the country's (and the world's) largest mobile network, with a customer base of some 760 million people.
Apple CEO Tim Cook says the deal is a "watershed moment" and that he is "incredibly optimistic" about the opportunity afforded by finally agreeing the deal with China Mobile. Chairman of the network, Xi Guohua, revealed that "multi-millions" of iPhones have already been ordered.
The deal is sure to give Apple's bottom line a boost in coming quarters, as flagging sales in saturated western markets threaten to stifle growth for the company.
There is an undeniable desire for Apple products in China, confirmed by strong sales through the other two state-owned networks - China Unicom and China Telecom - as well as through grey market channels, which see Chinese people travel overseas to purchase iPhones to sell at inflated prices back home.
Premium pricing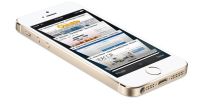 Analysts predictions for what the deal will mean have varied wildly with the conservative estimates suggesting access to China Mobile's huge subscriber base will add less than 20 million sales in 2014, while some predict that figure could be almost 40 million.
The problem for Apple remains its premium pricing.
Apple's Chinese website lists the price of a 16GB iPhone 5s at 5,288 yuan (£532, €641), while an iPhone 5c with the same storage capacity costs 4,488 yuan.
While these prices are actually slightly cheaper than UK prices, you have to consider that the price of an iPhone 5s is more than the average monthly wage in China.
It is an issue Apple has encountered in other developing countries, with reports this week that the company is planning on bringing the cheaper 8GB iPhone 4 out of retirement in India to combat flagging sales.
Homegrown competition
In China, Apple is not only battling its old adversary Samsung, but it also having to contend with homegrown companies like Huawei and ZTE.
But it a new upstart, Xiaomi, which is threatening to do the most damage to Apple's success in China.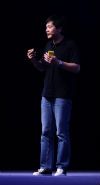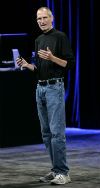 Xiaomi has been in existence for just over three years and in that time has been constantly compared to Apple, thanks to its chairman and CEO, Lei Jun carefully cultivating a Steve Jobs image - after he read a book about the iconic Apple founder in college.
As well as adopting a lot of Apple's marketing techniques, Jun also dresses like his idol by wearing jeans and dark shirts.
But it was another Apple co-founder, Steve Wozniak, who visited the company's Beijing headquarters this week, declaring: "Xiaomi has excellent products. They're good enough to break the American market."
Wozniak pointed out that he wasn't paid to endorse the Xiaomi brand and that he was using the company's new Mi3 smartphone.
The Mi3, despite featuring a 5in Full HD display, powerful processors, 13 megapixel camera, a huge 3,050mAh battery and elegant design, costs 1,999 yuan - almost one third the price of the iPhone 5s.
Beating Samsung
Wozniak's endorsement comes in the same week that research company KWP ComTech announced that the company was the number one smartphone brand in China last December, outselling Samsung for the first time with a 21.7% market share.
The research firm also revealed that Xiaomi smartphone sales in that month made up nearly 25% of all new devices connected to China Mobile's network.

It is a huge moment for a young company which opened it first ever retail store in Beijing just four months ago. Prior to that opening, the company announced another major coup when it persuaded Hugo Barra, then vice president overseeing Android at Google, to join them with a focus on helping the company grow internationally.
Huge coup
While Barra's defection could have something to do with the fact it coincided with revelations that Google co-founder Sergey Brin was in a relationship with Barra's ex-girlfriend, it is nonetheless a huge coup for Xiaomi.
The deal with China Mobile is clearly a good thing for Apple, but following an initial boost to its bottom line, it is hard to see how it will continue to grow in the face of huge competition from the likes of Samsung and Xiaomi, who both offer a greater range of smartphones and much lower prices.
Let the battle for China commence.