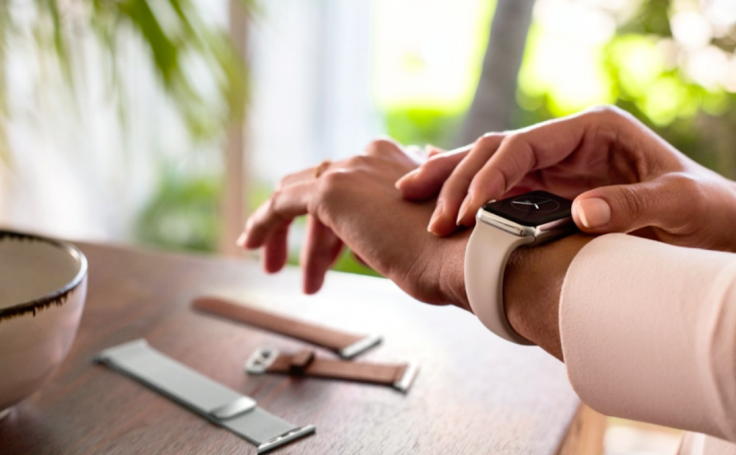 Apple's next-gen Watch might ditch cellular connectivity after all. The company is facing issues with changes that would allow the smartwatch to connect to the cellular network while curbing down its reliance on the iPhone.
The latest revelation runs contrary to reports that emerged in April suggesting the next generation Apple Watch might boast cellular network connectivity along with a faster processor.
People familiar with the plan told Bloomberg that Apple Watch 2 will have built-in GPS chip enhanced health tracking. The network operators have been urging Apple to release a watch that can connect to the cellular network, independent of the iPhone. Apple has been working on the same line said the sources.
The current Apple Watch needs to be synced with an iPhone to download content and consistently track location. Apple launched its first Watch in April 2015. It shipped 1.6 million units from 2016 April to June, which is less than half the amount of what the company shipped in the same period a year ago, according to IDC.
Even renowned KGI analyst Ming-Chi Kuo predicted the Watch 2 will include GPS radio, barometer and waterproofing as well as a new processor delivering faster performance.
Apple has been talking to the network operators in both US and Europe to add cellular connectivity to the Watch. A dedicated cellular chip would allow the wearable to download anything, without having to be connected with the iPhone.
But Apple executives were concerned that the Watch featuring cellular connectivity might not be ready this year, said sources. The cellular chip apparently is the root cause for the delay as it consumes too much battery. Apple is currently looking for lower-power cellular data chips for upcoming smartwatches.
Apple expects its next smartwatch to determine the user's location with the GPS chip, allowing the wearable device to track running and walking distance, while improving accuracy. Even navigation would be more accurate with the GPS, state the sources.