Is Apple working on a driverless car to compete with Google?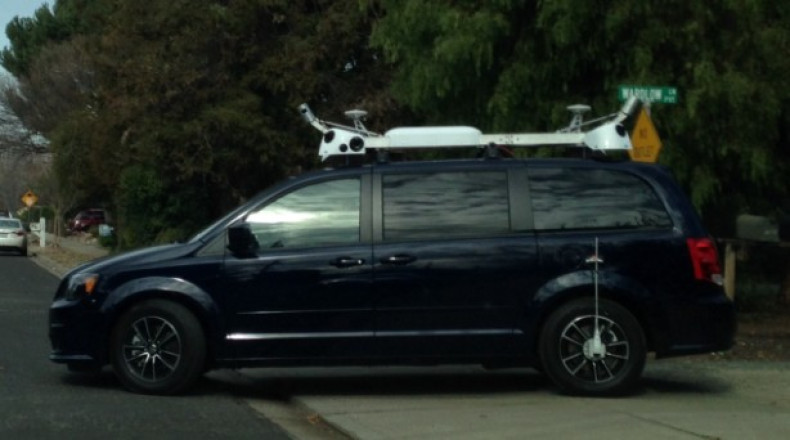 Driverless or autonomous cars are one of the hottest technology categories at the moment with companies such as Google, Mercedes, Nvidia, Tesla, and even taxi-hailing company Uber getting involved.
Now, mysterious pictures have emerged of a car registered to Apple roaming the streets of Concord in California which could suggest the iPhone maker is investigating the possibility of launching its own driverless car.
Spotted initially by the local website Claycord.com, the van appears to have up to a dozen cameras mounted on its roof, and CBS San Francisco subsequently discovered that the Dodge minivan is registered to Apple, according to the Department of Motor Vehicles.
Concord is about an hour drive from Apple's headquarters in Cupertino
Another similar-looking van has been spotted in Brooklyn, New York and footage of it has been posted on YouTube claiming to be a driverless car:
So what is Apple up to?
Two possibilities spring to mind:
Apple could be using the cameras to integrate a StreetView-type feature into its own mapping product
or
Apple could be testing the feasibility of developing a driverless car
The former suggestion may immediately seem more plausible but considering the investment Apple would need to make to try and catch up with Google, the benefits seem quite minor for Apple.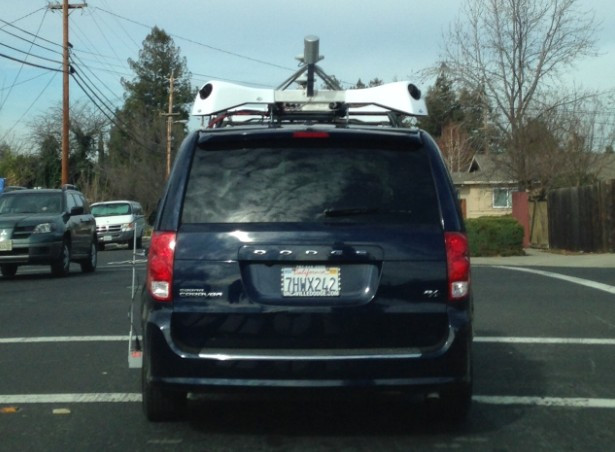 Is Apple testing a driverless car?
Claycord.com
And while the possibility of an iCar would have seemed outrageous just a few years ago, things have changed radically in that time and as autonomous cars move ever closer, the reliance on software over hardware when designing a car is increasing rapidly.
Who, for example, would have thought Google - a search engine company - would have developed a driverless car?
At CES in January 2015, Nvidia unveiled its Drive PX platform to power the next generation of autonomous vehicles leveraging its new Tegra X1 chip. Car manufacturers like Ford and Mercedes are in the process of investigating their own solutions, and a possible partnership with Apple would be a hugely attractive proposition.
Apple already works closely with a huge range of car manufacturers who are integrating Apple's CarPlay software, including major names like Ford, Mercedes, BMW, Audi, Jaguar, Ferrari, Volkswagen, and Volvo.
The images we see here however are not of a driverless vehicle. For Apple to test such a system, it would need to have been issued a testing permit for using driverless cars on public roads, something Google has been doing for more than two years.
However as technology analyst Rob Enderle told CBS, not having such a test permit wouldn't rule out Apple attempting to develop a driverless vehicle. "It can be a partnership. You know, they have partnerships with a variety of the carmakers," said Enderle. "Just because they're leasing the car doesn't necessarily mean it's their project."
Apple has declined to comment on the possibility it is developing a driverless car.