She has garnered more attention for falling out with candidates and wearing a face like thunder throughout most of series 13, but Siobhan Smith has learnt a lot about the art of patience on The Apprentice.
The 34-year-old wedding service company owner from London has become renowned for her acerbic tongue and less than amicable relationships with her teammates over the past month, and things did not fare any better when she was made project manager of the girls' team on this week's task.
Lord Sugar instructed the novices to set up and run a corporate box and sell merchandise to the masses at the Women's FA Cup Final at Wembley Stadium in London, and unsurprisingly, it all went to pot.
Ms Smith should have winged the events-planning task but oversaw something of a nightmare with mishaps happening left, right and centre including sub-team leader Elizabeth McKenna being sent into the client meeting without any costings and constant bickering overshadowing the task at hand.
The end result was that the boys' Team Vitality won after three consecutive defeats, and the nation heaved a big sigh of relief for them.
But poor Smith was sent packing after Lord Sugar pointed the finger at her once the shambles of a task was over, and she has spoken to IBTimes UK about her experience on the show.
On what she has taken from the experience, she said: "I learnt patience as you have to be patient when living in the same house with lots of people you don't know.
"What I also learnt is actually what I should have done in the process. Everything I did on the tasks were things that I would have done in my business and in my normal life, which meant that I probably wasn't being as strategic or playing the game as much as some of the others. So I probably would have done that differently looking back."
When it came to the failure of the assignment, Smith is defiant that she's not to blame. She explained: "The task failed over a couple of things. Obviously we could have brought two less bottles. As far as I am concerned it isn't just about making money.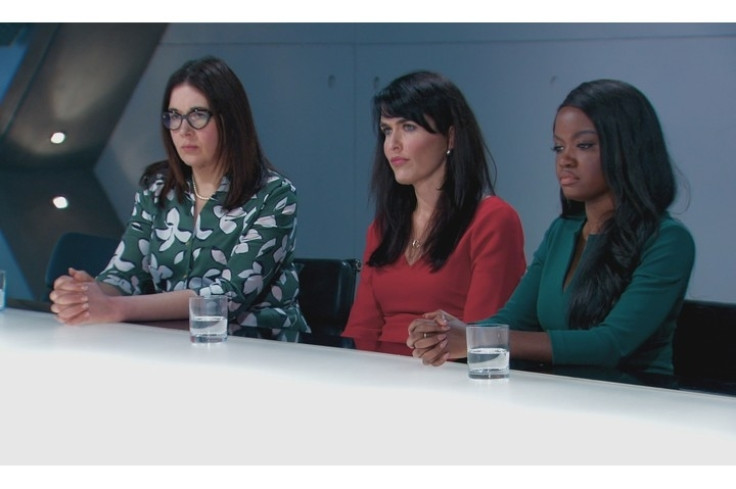 "We made money but we also provided a very professional service and the boys didn't. Another problem was that Bushra didn't give the numbers correctly to Elizabeth," she added.
Revealing what she would have done differently on the task, Smith said: "There's probably two things. One is that I shouldn't have released full control of numbers to Bushra because the information she gave wasn't clear to Elizabeth.
"The second thing is that I probably should have bought less alcohol. But they had a great time and part of events is giving the clients a great time and a professional service."
Though Smith respects Lord Sugar, she feels being fired may have been a blessing in disguise.
She said of the business magnate: "Lord Sugar is an inspirational person and a great businessman, but I don't think in hindsight that we would have worked well together as for him this task was all about making money.
"Yes it's important to make money in business, but also it's very important to provide a professional service.
"At the end of the day, business and reputation come together, so you can cut corners and screw the client over, but will they come back to you next time and will they be recommending you – 'no'.
"I think the task should have been part profit and part professionalism and how well it was executed. Seeing as Lord Sugar felt so different to me on this issue, it probably never would have worked," she continued.
Smith, whose role model is Colonel Sanders, founder of KFC, revealed her secret to being a successful businesswomen, stating: "To never give up and always work very hard. It's also important to actually listen to what the client wants and then deliver on that.
"I've always been about relationship management and I've always been very client driven. I hope that has served me well and will continue to."
The Apprentice continues next Wednesday at 9pm on BBC1.