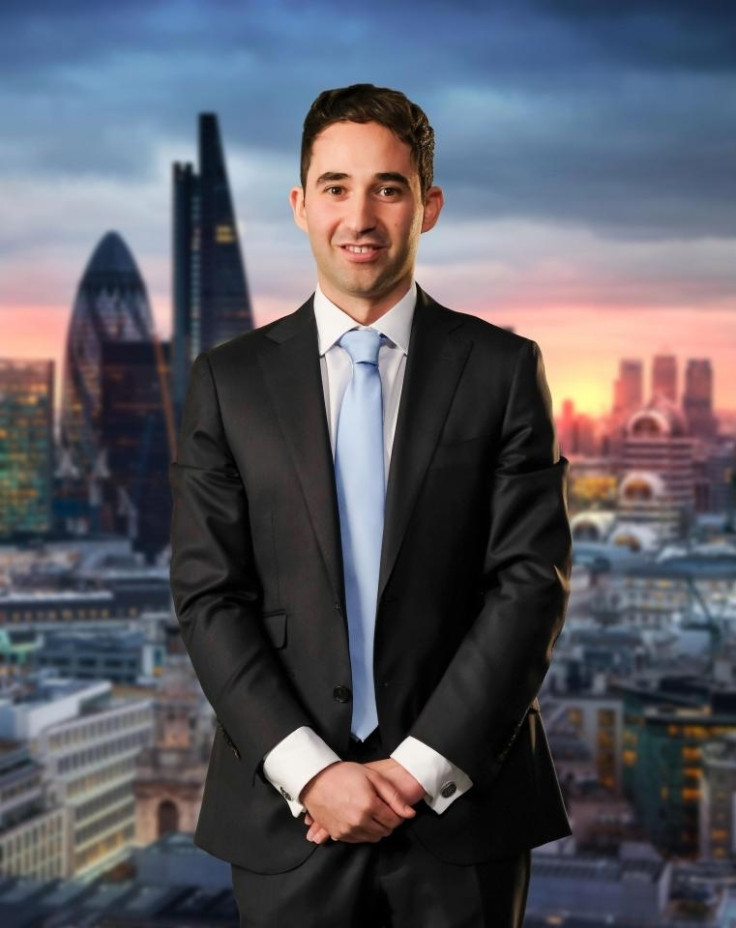 Lord Sugar said that his "demeanour" wasn't quite up his alley before pointing the infamous finger and exclaiming "you're fired" – but whether barrister Elliot Van Emden was the real issue in last night's catastrophic robot task on The Apprentice remains to be seen.
Van Emden, who is a self-proclaimed Tory and ex-boyfriend of X Factor star Katie Waissel (sounds like a treat on paper) actually appeared annoyed with project manager Michaela Wain over fussing with the branding of the robot. She was adamant that they should change its name from 'Jeffrii' to 'Siimon' – a fatal error which led to huge confusion with potential retailers later on down the road.
The shambolic session with the designer also lead to a very embarrassing spelling error on the board in which they were forced to take into pitches: "You're" instead of "Your" in the strapline. Yikes.
But when 31-year-old Van Emden was pulled back into the boardroom alongside PM Ms Wain and Harrison Jones to face the music about losing the task, Lord Sugar dropped him.
Van Emden spoke to IBTimesUK about his disappointment on leaving the show. He said: "I think the task failed for several reasons. When we came to the pitching, it just didn't work out. When it came down to firing, I felt it was tough because Lord Sugar had three people before him.
"He had myself, and it was very much did he contribute, did he not contribute. He had Michaela, who had contributed – she was the team leader and was calling the stakes. And Harrison – who was sub team leader – but I don't think he pitched particularly well and chose the wrong thing for those robots. I think it really came down to the fact that we picked the over 60's market. And I think it came down to a mixture of all those things put together."
On the highlight of his final task, he said: "I think it was actually meeting all the inventors of the small robots and the fact that we got to play with them. Some of them were better than others and we did really well to choose the one we did. It sold out completely! I think that was the most fun moment for me."
Despite not seeing eye-to-eye with Lord Sugar, Van Emden has huge respect for the business magnate. "I hugely respect Lord Sugar and everything he has achieved in his life. He is a very intimidating man and you feel the gravitas when you're in that board room and when you meet him.
"I think I could have worked well with him. It's a shame I went out when I did because I feel he would have seen some of the other skill sets I've got like negotiating and being a leader. It's a shame he never got the opportunity to see that."
Now that there's not much chance of working with Lord Sugar again, Van Emden is dreaming big about a future business partner.
On who he'd love to team up with in the future, he said: "I would probably say someone like Mark Zuckerberg because again that is someone who started with absolutely nothing and then was able to build something out of Facebook which is absolutely everywhere, its gone all over the world and it's a great technological business."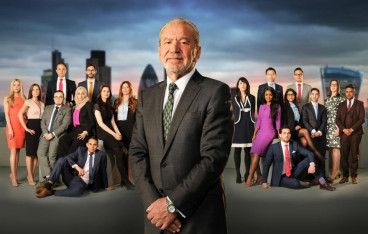 Van Emden, who works as the director for legal firm Bridgewood Legal Limited – which he established in August 2015 – offered his words of wisdom to budding entrepreneurs.
Advising potential business people, he said: "I think a key skill is to be able to get on with anybody and be able to relate to people. Wherever they are from, whatever they're background is, it's very important to be likable in business and to be professional. Anybody that works with me knows that I'm a nice guy, a professional, and I get results."
But was that how Van Emden came across on the show? He answered that question himself, adding: "I think on the show everyone has got a game plan and everyone has a persona.
"On the show I think I came across as articulate and I could pinpoint the mistakes that other people made. But I think as Lord Sugar alluded to by firing me, he felt that I sat back a little bit. But when it came to firing me he did say it was a difficult decision," he added.
The Apprentice continues next Wednesday at 9pm on BBC1.