Arab League Rejects Israel as Jewish State at Kuwait Summit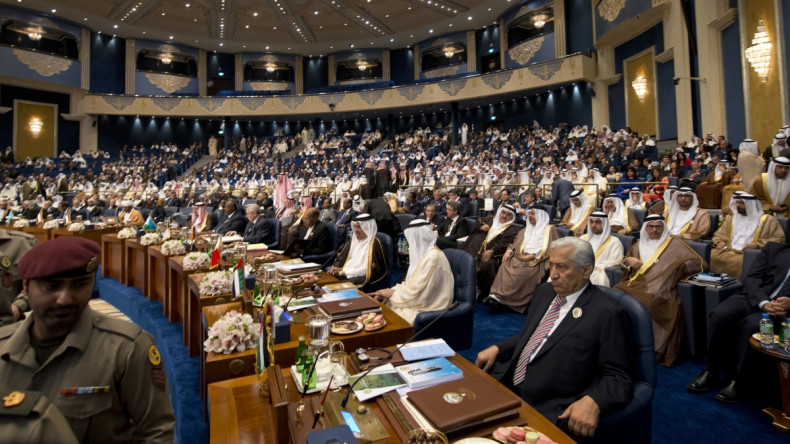 The Arab League denounced Syrian government "massacres" and declared that it would never recognise Israel as a Jewish state, at the group's two-day summit in Kuwait this week.
The group blamed Israel for the lack of significant progress in the Middle East peace process.
"We hold Israel entirely responsible for the lack of progress in the peace process and continuing tension in the Middle East," the Arab League's communique said.
"We express our absolute and decisive rejection to recognising Israel as a Jewish state."
Arab leaders rejected "the continuation of settlements, Judaisation of Jerusalem and attacks in its Muslim and Christian shrines and changing its demographics and geography."
Palestinian Authority President Mahmoud Abbas addressed the summit, declaring that Israel was working to perpetuate the occupation instead of finding a peaceful solution.
"It is carrying out demolitions (of Palestinian homes), arrests, siege and strangling the Palestinian economy as a prelude to imposing a final settlement to the Palestinian issue that conforms with Israeli conditions and requirements," Abbas said.
"And that is not all, it has come up with new conditions that had never been heard before like recognising it as a Jewish state, something that we reject to even discuss," he continued.
The demand of Israel for Palestinians to recognise Israel as a Jewish state is crucial to the success of the peace talks.
A senior Israeli official reacted to Abbas' speech by claiming that the Palestinian leader threatened to "torpedo the peace process" and conveyed "rejectionism as a virtue".
In Israel, a senior official said Abbas threatened to "torpedo the peace process" and paraded "rejectionism as a virtue."
"By reiterating his adversarial maximalist position, Abbas is undermining President (Barack) Obama's vision of peace and torpedoing Secretary Kerry's efforts to move the process forward," said the official, speaking on condition of anonymity.
The 22 members of the regional organisation condemned the Syrian government's wanton killing of civilians.
"We condemn in the strongest terms the massacres and the mass killing committed by the Syrian regime's forces against the unarmed people," the communique read.
"We call for a political solution to the Syrian crisis in accordance with the Geneva One declaration."