An Arab minister has been filmed telling Israeli soldiers who blocked her entrance to Temple Mount that the Jews "did not learn the lesson of the Holocaust".
Balad MK Haneen Zoabi was stopped from entering the holy site, on which the Al-Aqsa Mosque sits, after it was closed to visitors in order to prevent further rioting – a common occurrence on the hill-top compound in Jerusalem's Old City.
Temple Mount was sealed off on Wednesday morning after dozens of Palestinian rioters hurled stones and shot fireworks at security forces, the Jewish Post reports.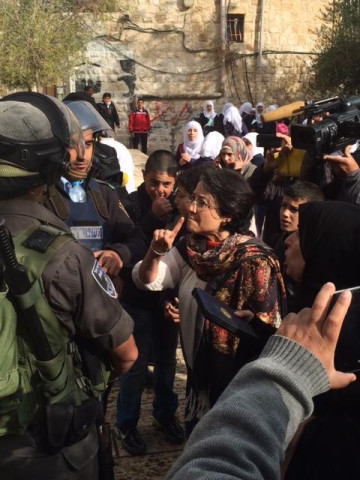 The altercation between Zoabi and a number of Israeli soldiers and security personnel was filmed by a member of the public, who captured the minster saying: "You say we [Arabs] are terrorists and that we want to fight you. We want to live, to pray, to enter our schools, our home, our land."
She continues: "Someone did this to you, decades ago. Remember that? Somebody did rule over you and screw you over decades ago.
"You did not learn the lesson. What is the lesson of the Holocaust? Don't yell and don't be racist right?
"They killed six million of you, why?"
The leader of Zoabi's Balad party, Jamal Zahalke, and Taleb Abu-Arrar of UAL-Ta'al, were also blocked from entering the site on Wednesday.
Both Zoabi and Zahalke have accused the Israeli police of being "provocative" by entering the Al-Aqsa Mosque, and said they "desecrated" the place, which is the third most holy site in Islam.
"Balad condemns the provocative entry of right-wing people to the Al-Aqsa Mosque and the disproportional action of the police", Zahalke said.
"We call for them to immediately leave [the site] and not desecrate the mosque again", he continued.
Another Arab MK, Taleb Abu-Arrar, said the 'Noble Sanctuary' mosque is a place "that is only holy for Muslims" and that it is "currently occupied territory."
"The situation is very dangerous and can destabilise the region to more than a third Intifada," he warned. "Netanyahu talks about calm, but he helps MKs and ministers desecrate the mosque and be provocative... He must clam the situation down through actions."
Abu-Arrar said that if Jews continue entering the site and desecrating it through their presence, Netanyahu will be responsible for the consequences.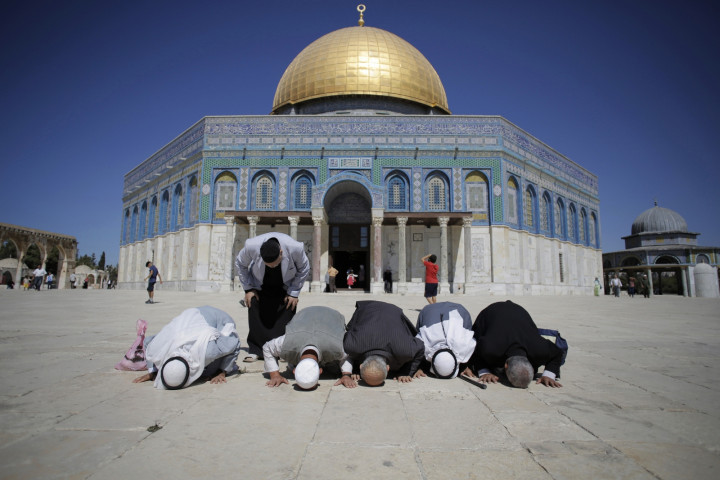 Haneen Zoabi regularly makes the international news for her controversial comments about the Israel Defence Forces. In October she compared the army to Isis (Islamic State) in an interview with Israel's Channel 2 Online, saying: "[IS] kill one person at a time with a knife and the IDF at the press of a button [kill] dozens of Palestinians."
In July, Zoabi was banned from all parliamentary activity except voting for six months over comments she made about three missing Israeli teens, who were later found dead following a massive manhunt.
During a radio interview, Zoabi said that the kidnappers of the teens "aren't terrorists".