Arab-Israeli MK Zoabi Banned from Knesset for Six Months for 'Inciting Violence'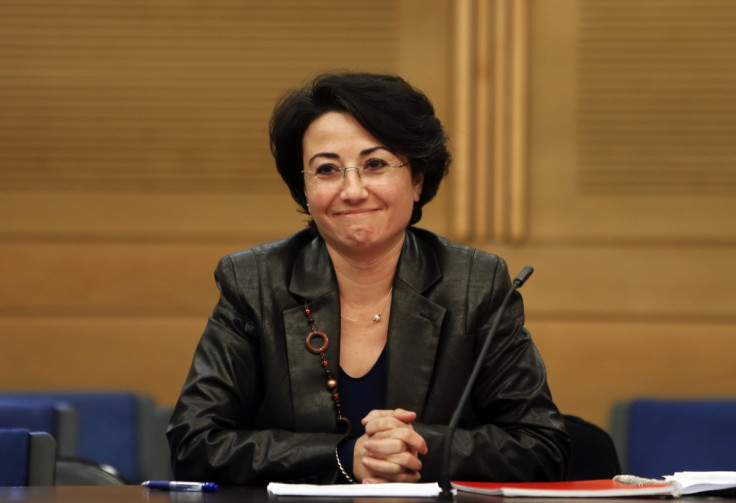 An Arab member of the Israeli Parliament, the Knesset, has been banned for six months from all parliamentary activity except voting for her comments on the three missing Israeli teens, who were found dead near Hebron after a massive manhunt.
Haneen Zoabi, the first Arab Israeli woman elected to a legislative body, went under fire for saying that the kidnapping of 16-year-olds Naftali Frenkel and Gilad Shaar and 19-year-old Eyal Yifrach from a West Bank hitchhiking was not terrorism.
During a radio interview, Zoabi said that the kidnappers of the teens "aren't terrorists".
"Even if I do not agree with them, they are people who do not see any way to change their reality, and they are compelled to use means like these until Israel wakes up and sees the suffering, feels the suffering of the other," she added.
The bodies of the three students were subsequently found in a pit in a field near Halhul, north of Hebron.
The Knesset speaker Yuli Edelstein said Zoabi's statements "border on incitement encouraging violence and supporting terrorism". Edelstein cited an article in which the Arab MK allegedly calls on Palestinians to take part in "popular resistance".
Zoabi also faces investigation over allegations that she insulted Arab police officers in a Nazareth court. A source told the Jerusalem Post that Zoabi called Israeli-Arab police officers "traitors" and told the crowd to spit in their faces during a protest.
© Copyright IBTimes 2023. All rights reserved.