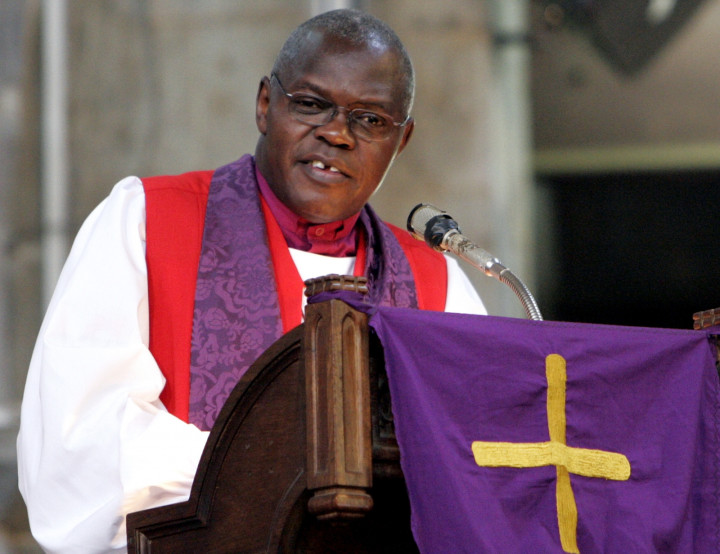 UK business leaders must "slay the giant" of income inequality and more companies must adopt the 'Living Wage' in order to tackle poverty, says the Archbishop of York.
John Sentamu, speaking at the Confederation of British Industry 2014 conference, said the UK's economy had "struggled through challenging times" and that he hopes that Britain takes a huge step forward in giving Britons better pay.
"Over recent years there has been ample evidence that there are flaws in the practices of free market economies," said Sentamu, who is the chair of the Living Wage Commission.
"While the system gives individuals the power of choice and allows for stimulation of innovation, free market economies have no mechanisms to reduce the disparities between the 'haves' and have nots'.
"Indeed, because of the imperfections in market mechanisms, free market economies tend, further, to increase the disparities between people."
The Archbishop of York argued that "more integrity must provide the compass" for people's actions.
"The plight of those millions of our brothers and sisters in this country, caught in poverty and without hope, must provide the moral impotence for our decisions," Sentamu added.
"That is the impotence to find a system which contains the virtues of fairness and equity, and which serves the commons good."
The high-ranking cleric said that the National Minimum Wage of £6.50 per hour for over 21s is now "inadequate" and companies, that can, must pay the Living Wage of £9.15 per hour in London and £7.85 for the rest of the country.
"The minimum wage was a small step in the right direction, but it has been clear for some time that this is inadequate and many people in work have experienced increasing poverty," Sentamu said.
"Income inequality is the giant we must slay together. Please, don't go where the path leads — blaze a trail that others can follow."
The Archbishop of York's comments come after after research from professional services firm KPMG found that more than five million people were paid less than the previous Living Wage in the UK in 2014.
The study found that more than two in ten (22%) of employees earned less than £7.65 per hour, or £8.80 in London, up from 21% last year.
KPMG explained that in real terms the increase equates to 147,000 people, as the number of people earning less than the Living Wage hit 5.28 million in 2014.
The research also revealed that more than four in ten (43%) of part-time workers took home less than the Living Wage, compared to 13% of full-time employees.