Prince William may have joked that he doesn't want any more children, but he may not have a say in the matter as rumours are swirling that Kate Middleton is pregnant with her third baby.
The 35-year-old Duchess of Cambridge is often batting away rumours that she is expecting, and after a royal insider claimed that she joked: "If I got pregnant again now, I think William would be out the door!" it seemed like the royal couple had their hands full with Prince George and Princess Charlotte.
It has also been claimed that since Kate is one of three children, she feels her family is incomplete without a third child.
But Wills might not get a quiet life after all, as Kate was reportedly rushed to hospital in London last week, according to Closer. And since she is not known to be suffering from any illness, the precaution sparked rumours that she may be pregnant.
What's more, Kate spent some time in hospital during the early stages of both her pregnancies due to suffering from hyperemesis gravidarum, which is a severe form of morning sickness.
Another indication that Kate could be pregnant is that she's had babies on the mind for quite some time. Just weeks ago during the young family's royal tour around Poland and Germany, Kate turned to her husband after receiving a gift for a newborn baby from a royal fan and joked: "We will just have to have more babies!" Yes... it is a joke, but don't blame us for getting excited.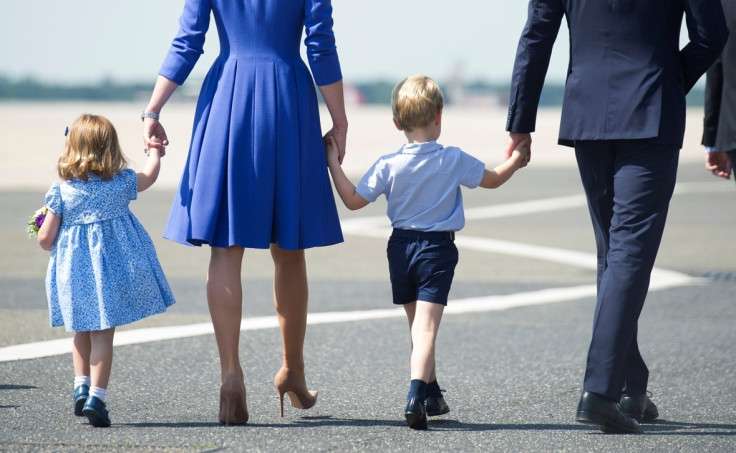 And since both Kate and Wills have taken to parenting like ducks to water, it would make sense for them to expand their brood, especially with their move from Amner Hall, Norfolk to their beautifully renovated accommodation in Kensington Palace this autumn.
With George, 4, starting school at Thomas's in Battersea next month, the Palace will no doubt be a lot quieter during the daytime – meaning Kate and Wills have more time on their hands for a baby.
But with Prince Philip, 96, retiring from his royal duties this year and the Queen slowing down, more responsibility is on the Duke and Duchess' shoulders as they make their permanent move to London and are expected to take on more engagements.
A third child would undoubtedly put extra pressure on the royals as they're only beginning to find their feet as a family of four with royal duties at stake – such as strengthening those ties with European countries ahead of Britain leaving the EU. So we'll have to just wait and see if a baby is on the cards.