The Duke and Duchess of Cambridge have the perfect set up, with a child of each sex under the age of five, a new life starting in the grounds of Kensington Palace from the autumn and a busy schedule ahead of royal duties as the Queen and Prince Philip pass on the baton.
But now Princess Charlotte has turned two, there is much speculation about whether Kate and William will welcome a third child in the near future.
One of IBTimes UK's royal insiders spoke about a possible disagreement between the duke and duchess over how many children they should have.
In a light-hearted conversation with Kate approximately 18 months ago, she told our source that William was not particularly eager regarding a third baby.
She joked: "If I got pregnant now... I think William would be out the door!"
It was said in a laughing manner and by no means rules out another child for the young royals, but there are other indicators as to why Kate and William might stick to two children.
As the public witnessed during their royal tour to Poland and Germany recently, Kate and William had quite the handful with a cantankerous Prince George, four, who launched into a sulk when they touched down in Berlin. We can't say we blame him after being torn away from his toys for so long.
Meanwhile, Princess Charlotte – who is said to be turning into a mummy's girl – also had her moments like any other toddler of the same age.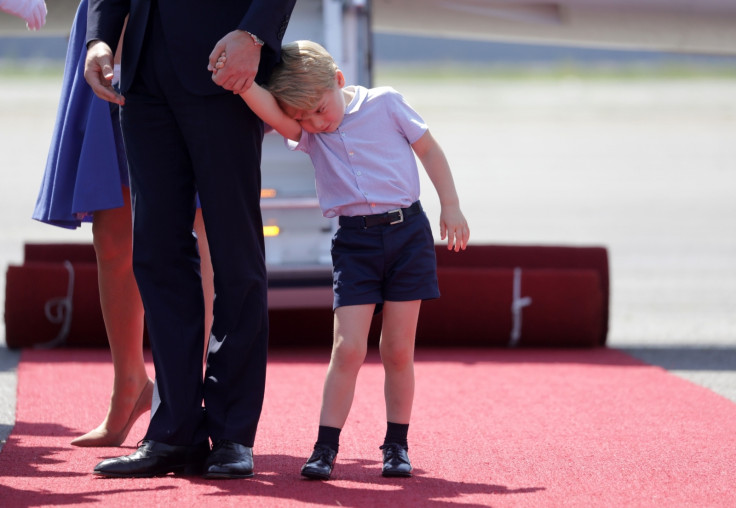 A third child would undoubtedly put extra pressure on the royals as they're only beginning to find their feet as a family of four with royal duties at stake – such as strengthening those ties with European countries ahead of Britain leaving the EU. Even the blue-blooded only have one pair of hands each.
What's more, our source added that Prince Philip – who is a father of four himself – encourages his family to only have two children each as the world is "overpopulated". And when we think of it, Princess Anne has two children, as does Prince Charles, Prince Andrew and Prince Edward. That's no coincidence – it's a running theme fortified by the Duke of Edinburgh.
Another factor inhibiting the prospect of a third child is Kate's treacherous morning sickness she endured through her two pregnancies. Kate was forced to cancel several engagements including a solo trip to Malta due to suffering from hyperemesis gravidarum.
It's a type of morning sickness that can't be cured with a flat Coke or a ginger biscuit while taking the morning off to watch Jeremy Kyle.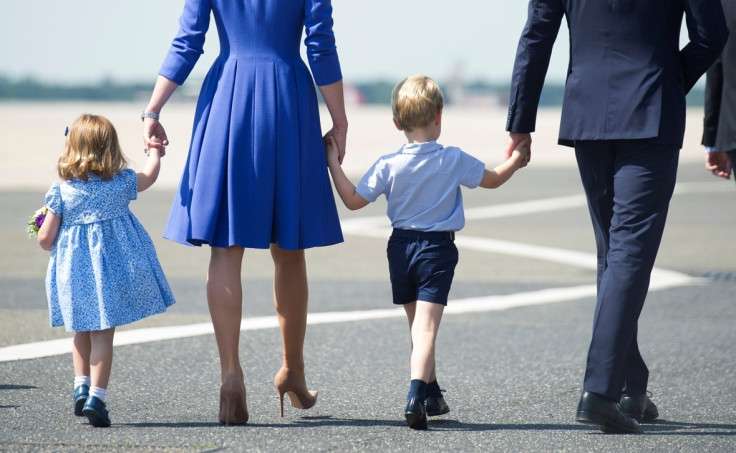 The gruelling, protracting condition leaves mums-to-be in a terrible state for up to 15 weeks, and is a severe form of nausea that only affects around 0.3 to 1.5% of pregnancies. So far, Kate has been lucky enough to deliver two beautiful, healthy babies. But she might not be so fortunate the third time around.
There are certain dangers with having hyperemesis gravidarum, including premature birth, risks of psychological disorders in the child and other brain disorders. So with Kate and William having enough on their plate already as well as those additional factors, it is likely that they are satisfied with their brood.
Putting her severe pregnancy sickness aside, if there is anyone who seems to be the most enthusiastic on having another child, it would have to be Kate. She was heard joking "we will just have to have more babies" in Poland recently, and it has been previously reported that she would like a third child since she comes from a "family of three herself".
Only time will tell...