Melania Trump lost 'unique opportunity' to make millions, argues new lawsuit against Daily Mail
The First Lady filed new $150m libel lawsuit for the publication of false claims about her past.
The Daily Mail publisher Mail Media Inc faces a new lawsuit from First Lady Melania Trump, whose lawyer filed for libel in New York on 6 February.
The $150m (£113m) lawsuit concerned allegations about the First Lady's past first published by a Maryland blogger claiming she worked as an escort, which was subsequently reported in the Daily Mail.
The lawsuit comes a few days after a Maryland court dismissed the lawsuit for lacking the jurisdiction to prosecute the Daily Mail on 2 February. Trump's lawsuit against the blogger who first wrote the rumours, Webster Tarpley, was given the go ahead on 27 January.
According to filing in New York, where the publication's US headquarters are based, the claims damaged the First Lady's reputation and business prospects in the promotion and creation of products including apparel, accessories, jewellery, cosmetics, haircare and fragrance.
"[Trump] had the unique, one-in-a-lifetime opportunity, as an extremely famous and well-known person, as well as a former professional model, brand spokesperson and successful businesswoman, to launch a broad-based commercial brand in multiple product categories, each of which could have garnered multimillion dollar business relationships for a multi-year term during which plaintiff is one of the most photographed women in the world," the lawsuit argues.
The Daily Mail published an article reporting Tarpley's statements in both the print and online versions. The publication retracted the stories once the lawsuit was filed on 1 September, but argued they made clear there was no support for the claims, including a statement from Melania Trump's spokesperson. "The point of the article was that these allegations could impact the US presidential election even if they are untrue," the Daily Mail wrote in the lengthy retraction.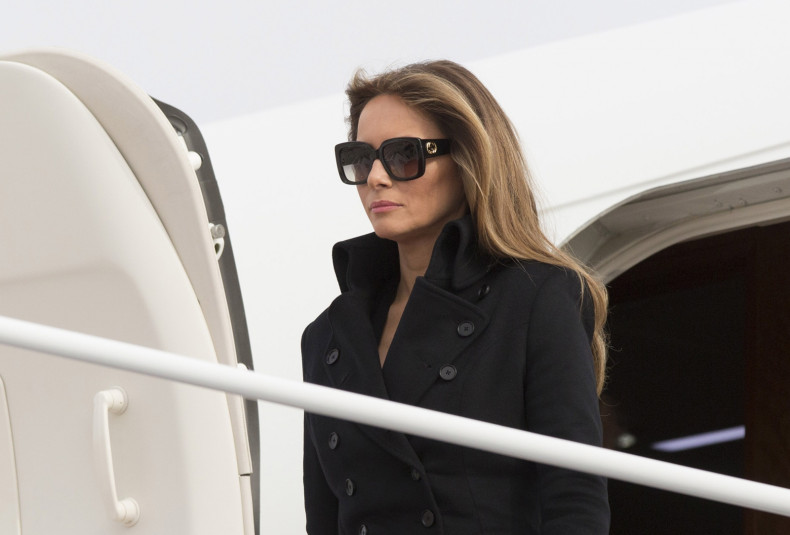 The First Lady's lawyer Charles Harder, who successfully defended wrestler Hulk Hogan in a lawsuit against the website Gawker in 2016, also stated the retraction would not make any difference to the legal proceedings because reporters cannot make defamatory statements under the guise of reporting rumours.