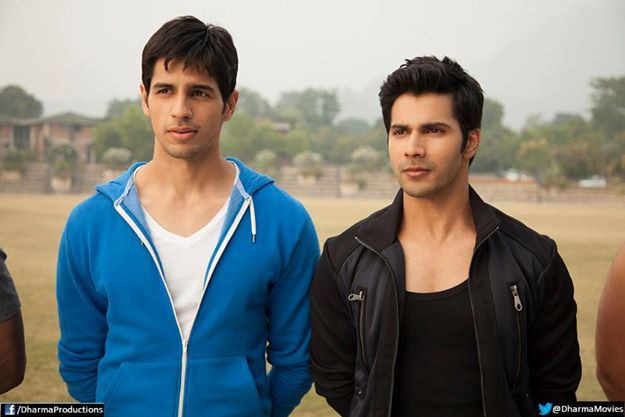 Varun Dhawan and Sidharth Malhotra, who made their big debut in Bollywood with Karan Johar's 2012 film – Student of the Year reportedly got into a major tussle at their mentor's recently held birthday bash.
According to a report by Bollywood Life, the two actors got carried away during a heated debate which, as per the report, "started with a joke".
"Apparently Sid took offense to Varun's comments, after which the two had a fight. Some people at the party then had to interfere and sort things out. Soon after, Varun left the party," states the BL report.
However, when asked, Malhotra was quoted saying that nothing happened between Dhawan and him and he has no idea about these reports.
It remains to be seen whether these reports are true or just baseless rumours. However, it's interesting to note that a similar incident occurred between Bollywood superstars Shahrukh Khan and Salman Khan at Katrina Kaif's birthday party in 2008. What started as regular banter turned into a major fallout between the two stars which continues till date.
Like SRK and the Dabangg Khan, the two newcomers Malhotra and Dhawan also are continuously pitted against each other as Bollywood rivals. So far, both actors have tasted moderate success with their subsequent films. However, only time will tell if the race for box-office glory manages to create a sense of unhealthy competition between the two.