Former Argentina president Cristina Fernandez de Kirchner indicted again in corruption case
Kirchner's children have also been charged in a case involving a family real estate company.
A federal judge in Argentina has formally charged the country's former president Cristina Fernandez de Kirchner in a money laundering case. Kirchner's son and daughter – Florencia and Maximo – have also been indicted in a case involving a family real estate company.
Judge Claudio Bonadio said on Tuesday (4 April) that there was enough evidence to charge three of them, who used their power and money for their own profit. It was alleged that businesses rented properties from the real estate company of Kirchners, Los Sauces, in exchange for public works contracts and other favours.
Two business associates of the 64-year-old, Cristobal Lopez and Lazaro Baez, have also been charged in the case. All five have been barred from leaving Argentina, the BBC reported. According to reports, they could face jail term of up to 10 years if convicted.
The judge has also ordered the freezing of assets of about $8.5m (£6.83m) each for Kirchner and her son, and $6.5m for her daughter.
However, this is not the first time Kirchner is facing corruption charges, she has also been indicted in several other cases, including illegally administering state funds.
In March, a judge ruled that the former leader, who served as president from 2007 to 2015, should stand trial on charges of financial mismanagement during her term in office.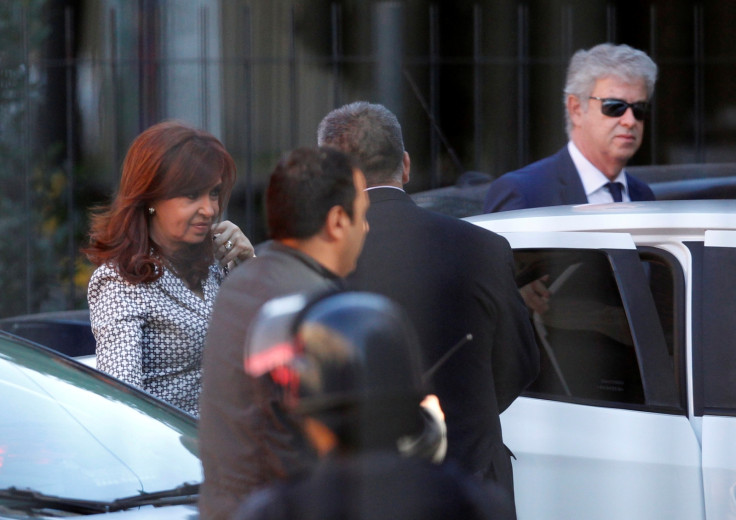 However, Kirchner has denied any wrongdoing, and said that she is the victim of political conspiracy by the current government of President Mauricio Macri.
Her former cabinet chief, Aníbal Fernández, was quoted by the New York Times as saying, "I have no doubt that in the jurisprudential history of Argentina, there is no ruling that is more unfounded."
© Copyright IBTimes 2023. All rights reserved.