An Argentine appeals court has reopened a case accusing ex-President Cristina Fernandez de Kirchner of attempting to cover-up Iran's alleged role in the 1994 bombing of a Jewish centre in Buenos Aires.
The development on Thursday (29 December), comes two days after Fernandez was charged in a corruption case.
The cover-up case was originally filed by prosecutor Alberto Nisman, whose unexplained death in January 2015 shook the South American nation. According to Reuters, the case was first thrown out over a lack of evidence before, before the Court of Cassation - Argentina's highest criminal appeals court - reversed the decision this week.
The three judges voted unanimously to re-open the criminal complaint against Fernandez and her foreign minister Héctor Timerman, report The New York Times.
"The evidence does not allow for a clear dismissal of the possible commission of illicit acts," Argentina's official Judicial Information Centre said in a statement. "The accusation must be weighed in advance of dismissal."
Alejandro Rúa, Timerman's attorney, said they would appeal the case. "Of course we are going to appeal. This case has been plagued with violations of constitutional guarantees. And if we run out of local instances of appeal, we are going to the Inter-American Commission of Human Rights."
The court's judges also ruled a new judge would be selected through a lottery system. According to the Times, the move would block lower court judges who had refused to reopen the case from participating.
Iran has been accused of sponsoring the attack at the AMIA Jewish community centre, which killed 85 people. It has repeatedly denied any involvement in the bombing.
Nisman claimed Fernandez attempted to divert the bombing investigation in order to trade Argentine grains for Iranian oil. The prosecutor was set to brief lawmakers in Congress about his accusations when he was discovered dead at his flat.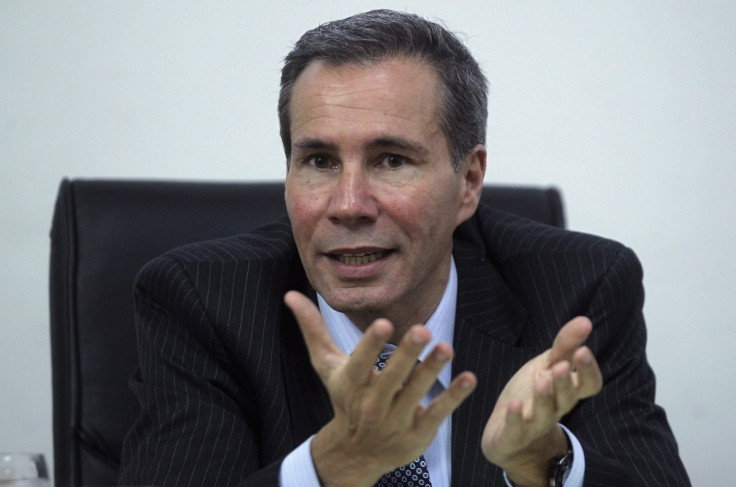 He was found shot through the head with a 22-calibre pistol at his side. Although his death was initially classified as a suicide, an official investigating the case said evidence pointed to homicide, Reuters reported.
Fernandez has dismissed the cover-up charges. On Tuesday (27 December), the former leader was charged in a corruption probe with illicit association and fraudulent administration. She has also denied any wrongdoing in that case and has accused current president, Mauricio Macri, of plotting against her.