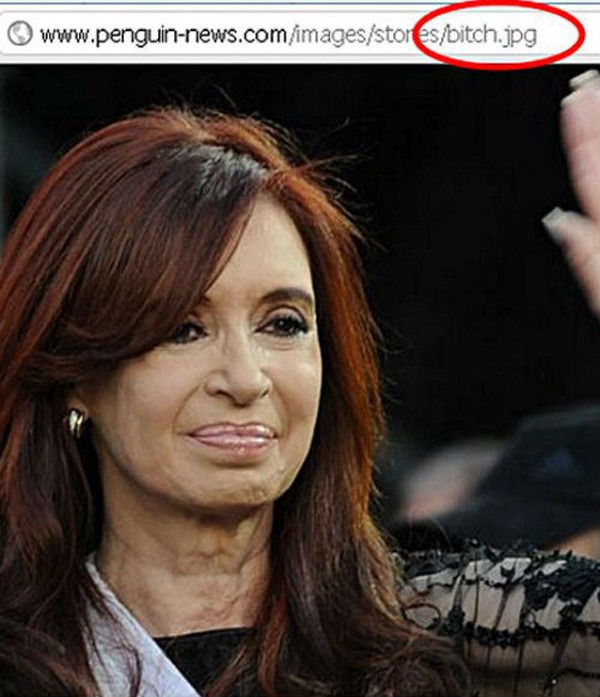 A Falkland Islands newspaper has whipped up a storm on its website by calling Argentine president Cristina Fernández de Kirchner a bitch.
The insult was tagged as the keyword on a story about Kirchner on Penguin News and was visible until angry readers forced the editor to remove it.
Editor Lisa Watson brushed off criticism on her Twitter page. She said the insult was "dry humour" and removed the keyword from the site. She said: "Ummmm, ooops. You won't find the offending material anymore."
In an interview with the Guardian, Watson said she had received a lot of hate mail over the offence.
"I receive threats and insults via our work email address and on Twitter. The threats I try not to take seriously, particularly as the individuals tend to sign their name and even offer 'besos' [kisses] after claiming they are coming to the Falklands and their first task will be to kill me.
"Mainly I am referred to as a prostitute, liar, thief and pirate and other words I really wouldn't like to mention."
Tensions are high between the UK and Argentina as the 30th anniversary of the Falklands War draws closer.