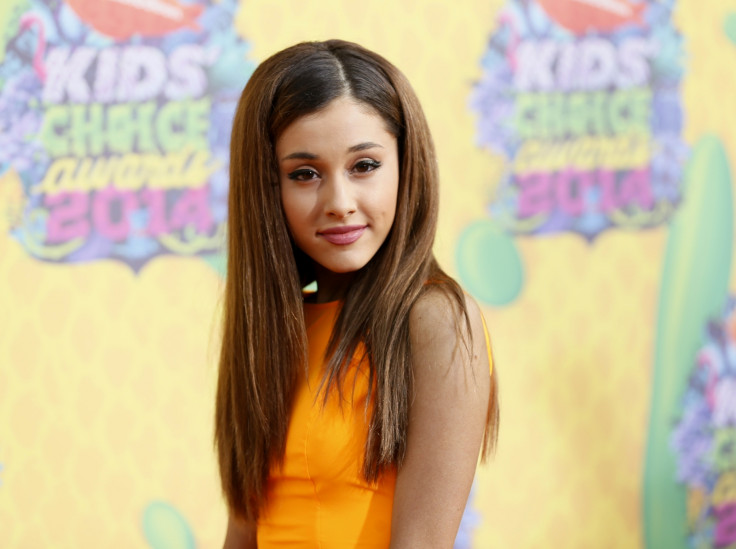 On the Fourth of July Ariana Grande and her rumoured boyfriend Ricky Alvarez appeared to lick powdered jelly doughnuts on a display rack while the shop's employees weren't looking.
In security footage obtained by TMZ, the Break Free hitmaker can be seen kissing Alvarez at the counter, and daring him to lick one of the doughnuts on display at Wolfee Donuts.
The 22-year-old singer can also be heard saying "I hate Americans," and "I hate America" when the shop employee returned with a fresh tray of doughnuts.
The Problem singer's actions have shocked her ex-boyfriend and rapper Big Sean who has reportedly found her behaviour 'immature and rude'.
"Sean saw the video and is both embarrassed and disappointed with Ariana's behavior, especially with how she treated the worker. He says he would never disrespect someone that way, and the fact that her new boy toy laughs along is quite telling. He thinks the whole incident was immature and rude," an insider told Hollywood Life.
Several people have expressed their disgust while some advised her to act her age, after watching the video.
"This was so so so disrespectful of her and it was so unsanitary of her. Ariana, you are 22 years old, act like it," one YouTube user wrote. "To the public Ariana is this sweet innocent girl but off camera she is probably a b@#$h and this video proves it. She didn't know she was being recorded," wrote another.
"She is literally the worst type of customer to serve. I don't care if you're Ariana Grande, you need to be respectful to the people who are serving you. Did it ever cross her mind that not everyone can live an easy and lavish lifestyle, and some people actually have to work horrible jobs and serve people like her?" another commentator added.