Ariana Grande Gets Cosy with Chris Brown in Latest Music Video: Big Sean 'Jealous'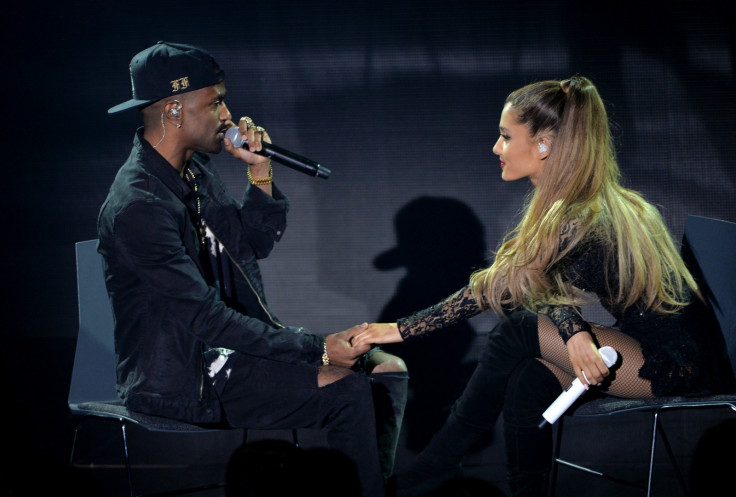 Big Sean is reportedly not happy about seeing rumoured girlfriend Nickelodeon star Ariana Grande getting close with Chris Brown in new music video.
Grande is seen in the arms of the Loyal singer in video for their long-awaited duet, Don't Be Gone Too Long.
"He watched it once and is not really interested in watching it again," a source told Hollywood Life.
"He definitely seems to be a little jealous about it, but he is making sure not to show Ariana that he is jealous," the insider added.
Reports that Grande and the 26-year-old rapper are dating have been circulating since they collaborated for the single Best Mistake.
Later, the two were pictured holding hands backstage at the 27th annual MTV Video Music Awards, suggested they were an item.
Big Sean recently said that the two share great chemistry.
"I was the first rapper to perform at the White House, I performed there with Ariana so that was an honour," he told MTV News US.
"Me and her make a lot of music together and the chemistry between me and her when we work is great. We got more in the works too.
"I feel like her voice is crazy, that that big voice comes out of her is insane. I was probably one of the first people to tweet about her music; me and her been friends for years before anything else," he added.
Meanwhile, Grande had previously opened up about her bond with Big Sean.
"I love working with him, obviously. We've done many songs together... we even have a few that y'all haven't heard yet, so yeah, I love making music with him. He's very talented," she told Extra's Mario Lopez.
© Copyright IBTimes 2023. All rights reserved.