Uber board member and media mogul Arianna Huffington intends to hold the ride-hailing company accountable during an independent review of recent sexual harassment claims made by a former engineer. Chief executive Travis Kalanick called for an urgent investigation after former Uber site reliability engineer Susan Fowler wrote a chilling blog post detailing multiple incidents of sexual harassment at the company.
She also described the allegedly dismissive reaction from the human resources department in the now-viral post. On her first day, Fowler said a manager inappropriately propositioned her for sex. However, despite reporting the incident to HR, the accused was not punished because it claimed it was his "first offence" and he was a "high performer," she wrote in the blog post.
She also wrote about what she called the ongoing "game-of-thrones political war" raging within the upper management at Uber, her struggle attempting to transfer to a different team and the dwindling number of female employees at the organisation.
Uber has hired former US attorney general Eric Holder and Tammy Albarran — both partners at law firm Covington and Burling — to lead the probe into the allegations.
On Tuesday (21 February), Huffington met Kalanick and Uber's new chief human resources officer Liane Hornsey in an "all-hands meeting" at Uber's head office in San Francisco.
"We spent over an hour discussing women in the workplace — and talking about the review that's underway by Eric Holder and Tammy Albarran into diversity and inclusion at Uber," Huffington wrote in a three-paragraph update on the company's website.
"Travis spoke very honestly about the mistakes he's made — and about how he wants to take the events of the last 48-hours to build a better Uber."
Huffington said: "It was great to see employees holding managers accountable." However, she also warned that she views it as her responsibility to "hold the leadership team's feet to the fire on this issue".
"Change doesn't usually happen without a catalyst," she said. "I hope that by taking the time to understand what's gone wrong and fixing it we can not only make Uber better but also contribute to improvements for women across the industry."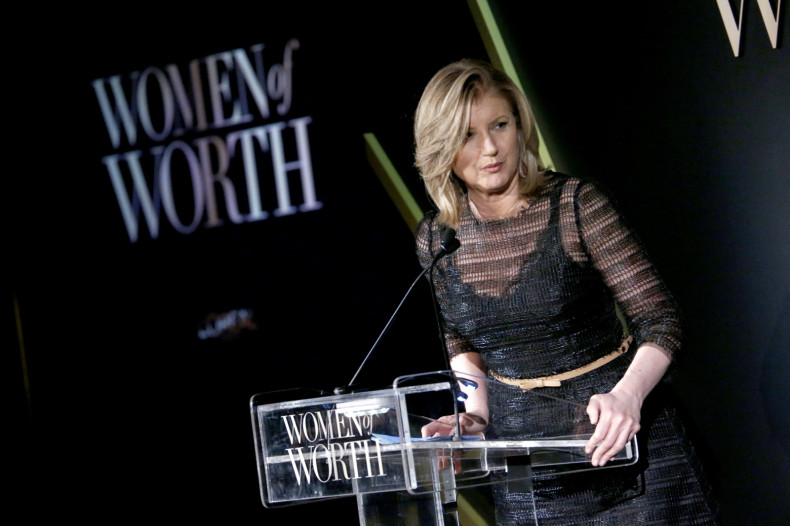 The sexual assault allegations are the latest in a series of controversies faced by the company in recent months. Fowler's post, which has been widely shared on social media, reignited calls from users to #DeleteUber - the viral, damaging hashtag that first began trending in January.
Last month, people accused the company of undermining a protest called by the New York Taxi Workers Alliance at JFK airport against President Donald Trump's immigration order. In early February, Kalanick stepped down from Trump's economic advisory council amid immense pressure from both customers and employees.
In a recent memo sent to employees, Kalanick admitted that the company "is hurting". He added that Uber, one of the few major technology companies that do not release their diversity numbers, will release a "broader diversity report" in the next few months.
"What is driving me through all this is a determination that we take what's happened as an opportunity to heal wounds of the past and set a new standard for justice in the workplace," Kalanick wrote.
Fowler's post also prompted other women in the tech industry to come forward with their own accounts of sexism, discrimination and inappropriate behaviour in a male-dominated industry.
"I think this is disgusting and appalling and horrifying and yet I am not surprised at all," Uber software engineer Aimee Lucido wrote In a Medium post. "In fact, I'm most surprised at how surprised everyone else seems to be.
"If the world, and Uber specifically, takes one thing away from this, it should be that this is not an isolated incident. Sexism is a systemic issue, just like any other ism, and it can't be solved by firing the handful of HR reps that were directly involved.
"If people only take from this the fact that Uber's HR department needs work, and the managers are a**holes, and Uber needs to release its diversity statistics, then we are missing the point."