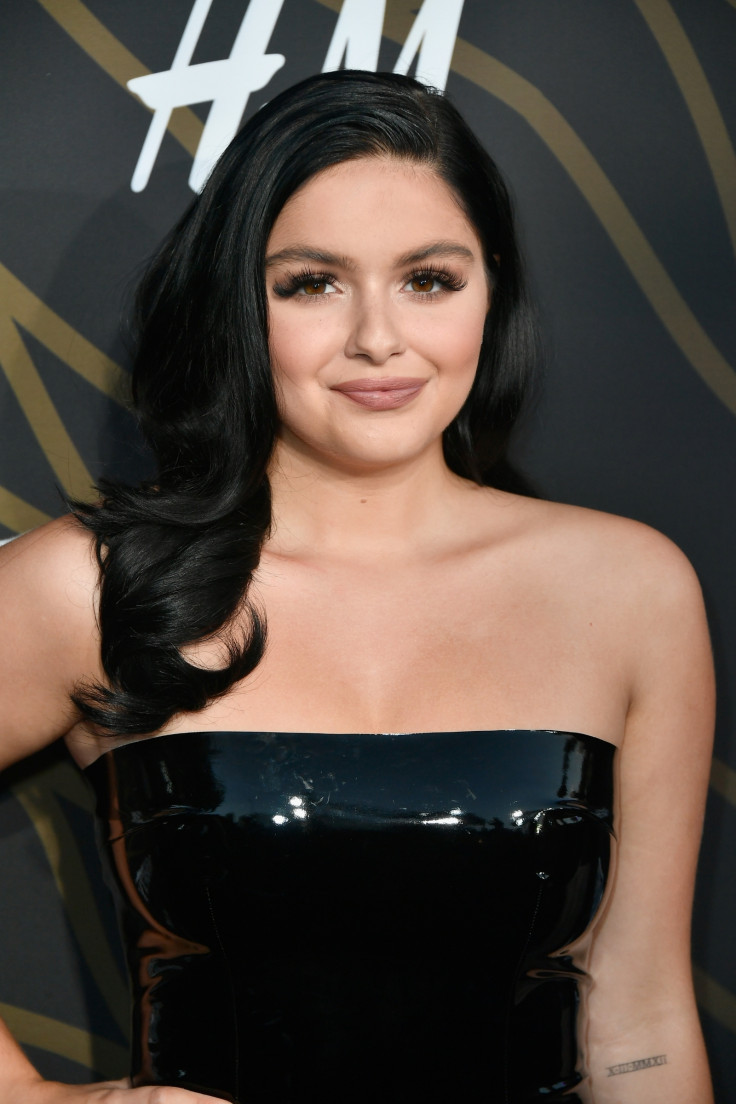 Ariel Winter has landed in another controversy yet again! The Modern Family star posted several photos on her social media accounts, holding three different guns, to celebrate obtaining a firearms license. The image prompted fans to debate about gun safety.
Dressed in a pair of denim cut-offs and a high-neck sweater, the 19-year-old brunette beauty shared a series of black and white photos of herself in the shooting gallery. The second photo shows the teen actress striking a similar pose while holding two rifles, one in each hand.
She cheekily captioned the photos saying, "Prepping for the zombie apocalypse, obviously." Winter is clearly very happy about passing the firearm safety test and took to Twitter to share her excitement. She wrote, "When you pass your firearm safety test and get your certificate."
"Guns are not the solution. Not something you should be proud of," replied Twitter user, while another chimed in, saying, "Americans and their guns. All bloody idiots. No one needs a gun. No one."
"Put those guns down before you hurt yourself," wrote a user, while another simply wrote "shame" in the replies. A fan of Winter slammed her saying, "I used to love you so much but now you ruined it. I hate guns."
Calling her a hypocrite for supporting Hillary Clinton, a user wrote in the Instagram comments section, "She was big Hillary supporter. Funny she shoots guns."
"Look it's a liberal snowflake flexing her 2nd amendment rights! Funny how it's ok for her though! Hypocrites," reads a comment.
Amid the backlash, some social media users came to the actress' rescue. A supporter of Winter commented, "Get it, girl! You all Americans are always acting sooo political that you have to start a discussion about "gun violence" and whether someone supports trump when they go shooting at a gun club, or what her political viewpoint is and whether you should like her."
"Good for you! Glad to see you exercising your right to bear arms and defend yourself. Hopefully, more young women will take your cue! And never apologize to the "anti whatever" trolls!" wrote another user.