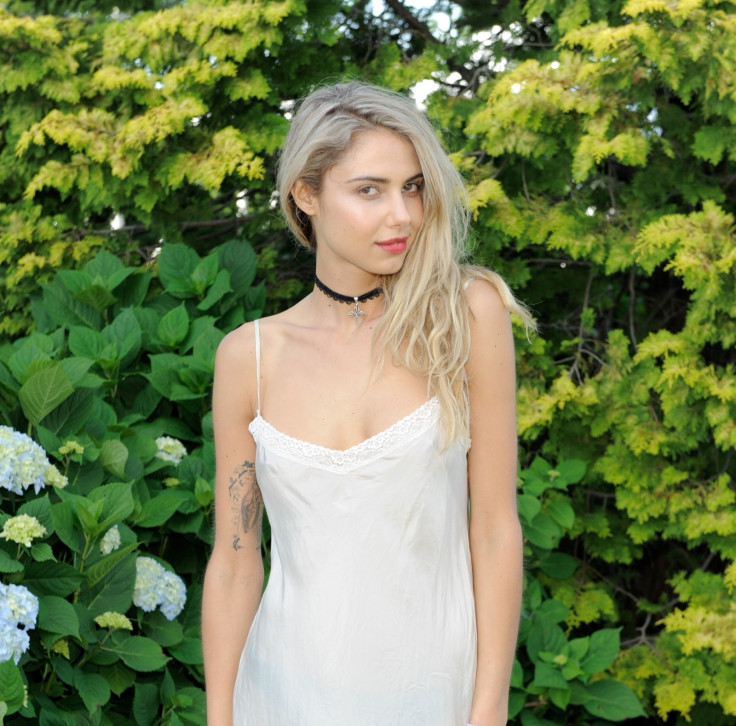 Sahara Ray has taken social media by storm with her Instagram post. Justin Bieber's ex shared a photo of herself wearing nothing but a see-through fishnet outfit, which barely covered her breasts.
Ray has filtered out her nipples using Instagram's edit feature, as one side of her outfit is seen falling down her shoulders. In the picture, she can be seen staring intensely and holding a cigarette in one hand. She captioned the Instagram photo: "E=91'9.LIXWR."
The swimsuit designer's 1.3 million followers have mixed feelings about her sultry post, with some calling it "hot" and some finding it "sick".
A fan of the 24-year-old model commented, "Hotter than the weather," while another wrote, "This is kinda arty but street and still glam. I like it."
Some users found her too skinny and wrote, "Should probably eat some food." Another wrote, "She's starving."
"Idk how you did it but you look like a homeless model," one user wrote.
May fans of Ray, who is well-known for posting bikini shots of herself and others to promote her swimwear line, Sahara Ray Swim, were apparently unhappy with her holding a cigarette in her hand.
A critic wrote, "Cigarettes ruins the look of this picture. Nasty!!". Another noted, "Smoking, how sick!!!!!!!" Yet another social media user wrote, "Girls who smoke are such turn offs."
"Wow would totally be down but I'm underaged and that cigarette is a total killer," said another criticising her lifestyles choices. "So many of the elite have had their way with her. She has been abused in so many ways. This picture tells a very sad story," a sympathetic user commented.
The model came into the limelight after she was spotted skinny dipping in Hawaii with singer Justin Bieber in 2016. The Sorry Singer showed off his muscular physique while taking a dip in the water with the model, who was seen semi-nude in the photos.