Arkansas teenager finds 7.44-carat diamond in state park and names it Superman
Almost 100 diamonds have already been found in Crater of Diamonds State Park this year.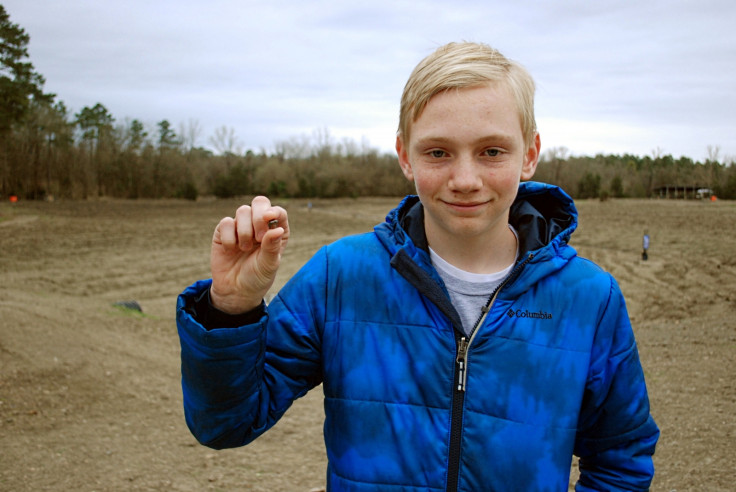 A teenager from Arkansas discovered a 7.44-carat diamond during a trip to the Crater of Diamonds State Park, which bills itself as "The world's only 'keep what you find' diamond site".
Kalel Langford, 14, from Centerton, spotted the rock while walking with his parents in the Murfreesboro park – somewhere he has always wanted to visit.
"It was just a few inches from a stream of water, with a bunch of other rocks that were about the same size," the teenager told KHOU 11.
His discovery marks the seventh biggest diamond found in the park in more than 40 years. He has chosen to name the rock Superman's Diamond since he shares a first name with the comic book superhero.
Kalel's father, Craig Langford, told the channel: "When we chose to name him Kalel, we didn't realise that [Kal-El] was also Superman's birth name."
The teenager said he is planning to keep the gem as a reminder of his day in the park.
His father added: "We had only been at the park for about 30 minutes when he found it. Its colour was so dark that we weren't sure if it was a diamond, but we knew we needed to have it looked at."
The family took the stone to the park's Diamond Discovery Centre, where the teenager was shocked to learn he'd found one of the largest diamonds in the park's history.
The number of diamonds found in the park this year alone stands at 97, with park interpreter Waymon Cox explaining that recent rainfall makes it easier to spot the gems.
© Copyright IBTimes 2023. All rights reserved.