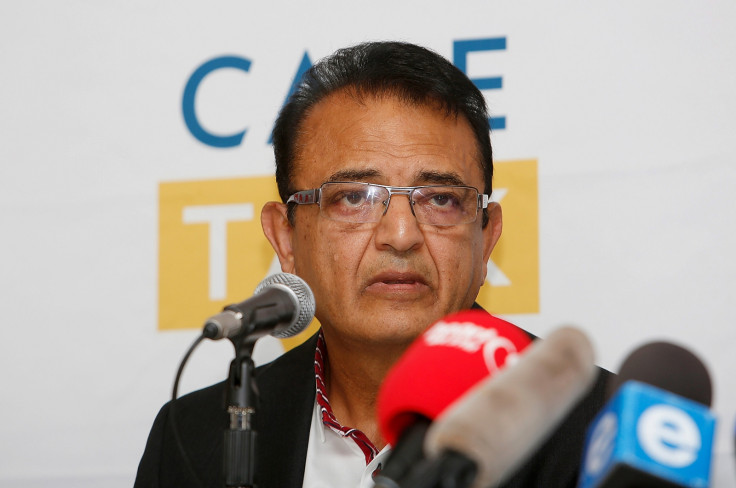 The father of murdered bride Anni Dewani saw his dismembered arm hanging above him as he plummeted down a lift shaft, in a horrific accident at work.
Lift engineer Vinod Hindocha was doing a repair job in his native Sweden when the lift he was working on suddenly dropped one floor, ripping off his arm.
Brother Ashok said: ""He told me he was in the lift as it went down and he could see his severed arm on the first floor as he went down to the ground floor. That is one of the last things he can remember."
Doctors in Stockholm battled for 13 hours to reattach the limb, but it is not yet known how much movement will return for Hindocha.
Losing an arm in the horrific accident has compounded a dreadful year for Hindocha and his family.
Late last year, they watched on as Anni's former husband Sherin Dewani was exposed in court as an unfaithful spouse who enjoyed sex with a male prostitute named the "German Master".
Dewani was acquitted of plotting Anni's 2010 killing in a trial in South Africa.
"He's such a good person, he's been through so much. Bad things happen to good people sometimes," said Ashok. "He is a fighter."
Hindocha's sister-in-law Nisha, 66, said court proceedings had been an ordeal for Anni's father. "He just does not deserve this after all he has been through, for something so terrible to happen to him after losing Anni, then the ordeal of the trial."