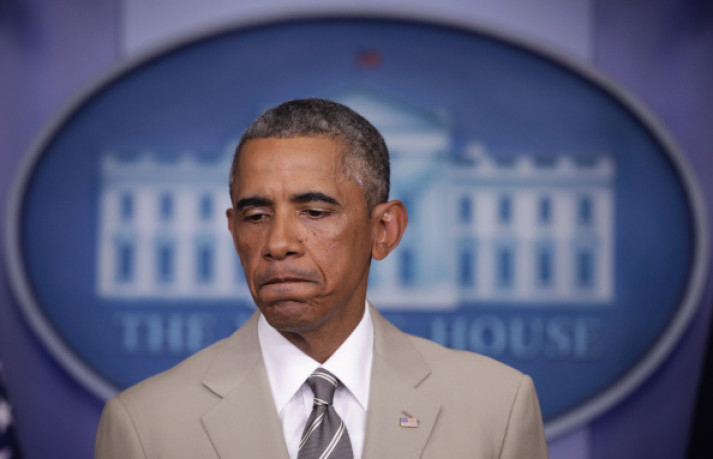 A felon armed with a gun and three convictions for assault was alarmingly able to share an elevator with US President Barack Obama, adding to the long list of errors listed under the US Secret Service Director Julia Pierson's leadership.
The security contractor was allowed in the elevator with President Obama on 16 September in Atlanta, when the US President was visiting the Centers for Disease Control and Prevention to discuss possible US response to the Ebola crisis.
It was only after the President had left the elevator that Secret Service agents interrogated the man who was acting strangely and refusing to comply with their orders to stop recording the President using a mobile phone camera.
Upon checking the national database, it was revealed that the man had a history of criminal offences.
He later turned in a gun to authorities, shortly after being questioned by a supervisor.
Following the incident, Secret Service Director Julia Pierson requested a top agency manager to look into the matter, without calling on an investigative unit which has been specifically created to review protocol and standards.
The news leaked when Republican Jason Chaffetz, the man in charge of a House subcommittee that administers the Secret Service, first found out of the security breach from a whistleblower.
"You have a convicted felon within arm's reach of the president, and they never did a background check. Words aren't strong enough for the outrage I feel for the safety of the president and his family. His life was in danger. This country would be a different world today if he had pulled out his gun," said Chaffetz.