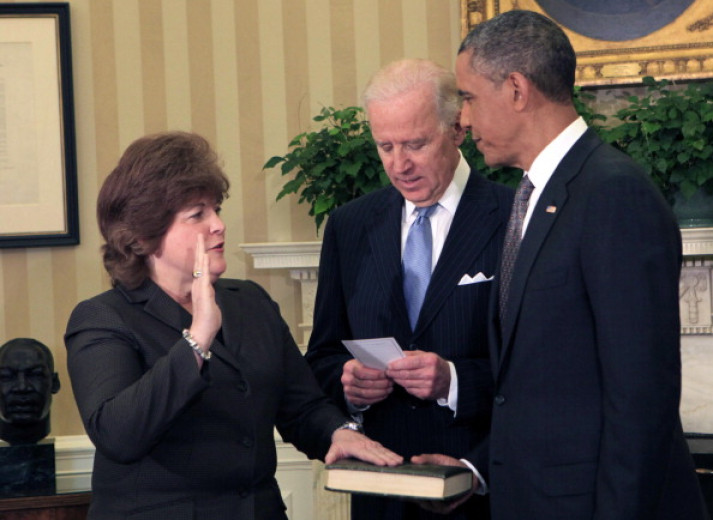 Director of United States Secret Service, Julia Pierson, will face grilling from the US Congress on Tuesday after her agents failed to protect US President Barack Obama in a series of high-profile mistakes.
The hearing was confirmed after the 19 September break-in when a troubled Iraq war veteran, Omar Gonzales, made his way over the White House fence onto the north lawn, armed with a knife in his pocket.
Gonzales was reportedly there to warn the US President that, "the atmosphere was collapsing."
None of the Secret Service staff, including the guards, agents on the ground and shooters on the roof, managed to stop Gonzales until he was finally held in the White House East Room.
The East Room is where the US President mostly gives press conferences and speeches.
This was not the first time that Gonzales had wandered around the White House suspiciously.
He was stopped in 2011 with a gun and map in his car, where he had drawn a line towards the White House. Few weeks later, he was again interrogated outside the White House after a hatchet was found in his trousers.
He was let go on both occasions, which brings to question the Secret Service's ability to guard the US President's residence.
Assistant to the President of the United States, Tony Blinken, was on the defensive when he was heard saying:
"Their task is incredible, and the burden that they bear is incredible. The Secret Service is investigating this and they will take any steps necessary to correct any deficiency."
Author of 'In the President's Secret Service: Behind the Scenes with Agents in the Line of Fire and the Presidents They Protect', Ronald Kessler foresees a tough win for Pierson when she will face Members of the Congress on Tuesday.
"There's nothing she can do to dispel the obvious conclusion that the Secret Service is crumbling," said Kessler.
In 2009, when the US President hosted a lavish state dinner for the Indian Prime Minister, Secret Service officers failed to stop Michaele and Tareq Salahi, a Virginia couple who attended the event having no invitation without being questioned.
The couple was also seen shaking hands and smiling alongside President Obama.