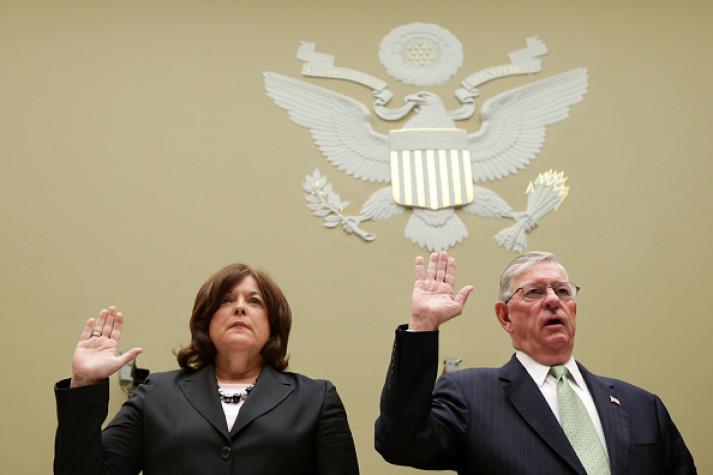 US Secret Service Director Julia Pierson has admitted that her agency failed to guard the White House and protect the US President in the wake of a recent incident involving an Iraq veteran who made his way inside the White House armed with a knife.
Pierson told lawmakers today, "It's unacceptable. I'll make sure that it does not happen again," before promising to review her agency's plan in guarding the White House, and conducting a thorough investigation to determine how her agency failed to stop the intruder.
As she testified before the Government Reform Committee, Pierson spoke of the 19 September incident saying that two of her security officers recognised the intruder from an earlier incident outside the White House, however, Pierson admitted that the officers failed to escalate the sighting to superiors.
On 25 August, Omar J. Gonzalez was interrogated outside the White House after he was found carrying a hatchet. A few weeks later, he jumped over the White House fence and made his way to the East Room, where he was ultimately held.
The East Room is where President Obama often holds press conferences.
"The fact is the system broke down. An intruder walked in the front door of the White House, and that is unacceptable. How on earth did it happen? This failure... has tested the trust of the American people in the Secret Service, a trust we clearly depend on to protect the president," insisted committee chairman Darrell Issa.
On 19 September, Gonzalez penetrated at least five rings of security at a residence that is supposed to be one of the world's most secure properties, said Issa.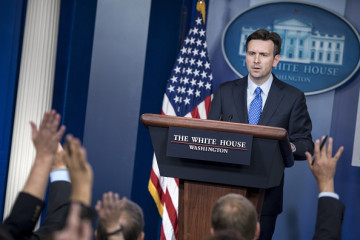 Democratic Rep. Stephen Lynch addressed Pierson at the hearing saying, "I wish to God you protected the White House like you protected your reputation here today."
Pierson remained calm despite the cold insults from lawmakers from both sides.
While Pierson remained adamant saying her agency will act up, Democratic Rep. Lynch told the agency chief, he has, "very low confidence in the Secret Service under your leadership. Based on the evidence, that's how we have to call it."
The White House remained neutral for the moment with spokesman Josh Earnest insisting that the US President Barack Obama is "obviously concerned" after the recent intrusion:
"The president and the first lady, like all parents, are concerned about the safety of their children, but the president and first lady also have confidence in the men and women of the Secret Service to do a very important job."