A group of suspected armed robbers in Missouri reportedly used the hugely popular Pokémon Go game to target their victims. Police said that suspects used to game by creating "a beacon to a PokeStop" to lure in their victims.
O'Fallon police arrested four teenage suspects after responding to a call to an armed robbery near a gas station at the intersection of Highway K and Feise Road at around 2am local time on Sunday 10 July. Police discovered the four suspects in a black BMW and later recovered a handgun, the St Louis Post-Dispatch reported.
"Nobody was hurt, and no shots were fired in ours," O'Fallon Police Sergeant Robert Kendal told ABC News, referring to the robbery that occurred in his jurisdiction.
Three of the teens - identified as 18-year-old Michael Baker, 18-year-old Jamine James D Warner and 17-year-old Brett W Miller - were charged with first-degree robbery and armed criminal action. According to the St Louis Post-Dispatch, the three are being held on a $100,000 (£77,246) cash-only bail.
The fourth suspect, an unidentified 16-year-old, is in the custody of juvenile authorities.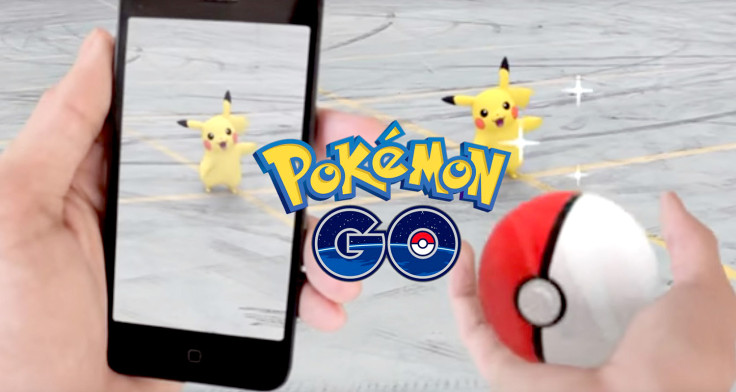 O'Fallon Police Sergeant Bill Stringer told reporters the suspects may have been involved in a string of robberies in St Louis, St Louis County and St Charles. Some of the victims were playing the new smartphone game and others may have been unaware of their surroundings, the Post-Dispatch noted.
"Apparently they were using the app to locate [people] standing around in the middle of a parking lot or whatever other location they were in," the police statement posted on Facebook said. The statement added, "If you use this app (or other similar type apps) or have children that do we ask you to please use caution when alerting strangers of your future location."
According to USA Today, the newly released app - which has been a hit since launch earlier in July 2016 - allows users to virtually interact with Pokémon characters in the real work and has a "Lure Module" that allows players to attract other Pokémon or other players to their location. Yahoo Finance revealed that the app has caused shares of creator Nintendo to surge by 10%,