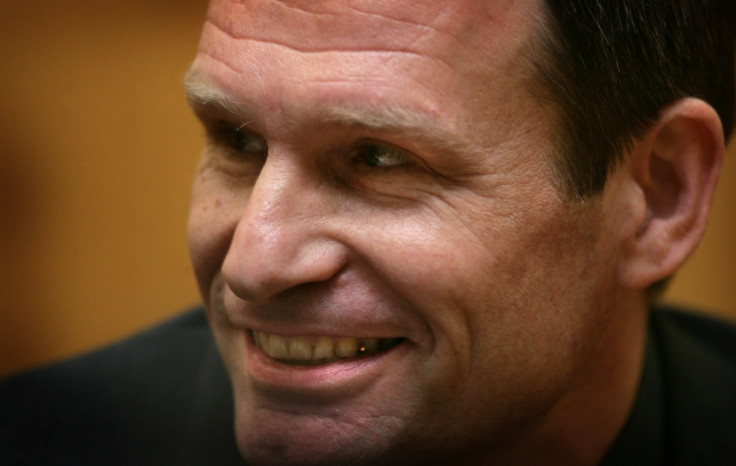 German cannibal Armin Meiwes, nicknamed Der Metzgermeister (The Master Butcher), has spoken about how he ate and killed his willing lover. He met Bernd Brandes, 43, in March 2001 on The Cannibal Cafe, a website for cannibal fetishists, where Meiwes had advertised for a man willing to be eaten alive. The duo met and agreed to film Brandes' demise, though the court has never released the videos.
"I decorated the table with nice candles," Meiwes said. "I took out my best dinner service, and fried a piece of rump steak – a piece from his back – with what I call princess potatoes and sprouts," he said, in an interview for new documentary called Docs: Interview with a Cannibal.
"After I prepared my meal, I ate it," he said. "The first bite was, of course, very strange. It was a feeling I can't really describe. I'd spent over 40 years longing for it, dreaming about it," he said.
"And now I was getting the feeling that I was actually achieving this perfect inner connection through his flesh," he said. "The flesh tastes like pork but stronger," he added.
Meiwes said Brandes had consumed 20 sleeping tablets and had drank half a bottle of schnapps before they had sex. After this, Brandes asked Meiwes to cut off his penis, which he did.
"He screamed. Horribly. But it was short. Maybe for 20 to 30 seconds," Meiwes said. "The blood was squirting from the open wound, similar to a fountain," he said. Meiwes fried and seasoned the penis and the pair both ate it.
Later, the couple took a bath together and Meiwes read Brandes a Star Trek novel. Meiwes eventually killed Brandes by plunging a knife in his lover's throat. Meiwes then chopped off pieces of Brandes and stashed it in a freezer and buried his head in the garden. When Meiwes was arrested in December 2002, he told police that the meat in his freezer was of wild pigs.
Meiwes is serving a life sentence for killing Brandes.