Lance Armstrong Apology Visit to Livestrong Cancer Charity Reduces Staff to Tears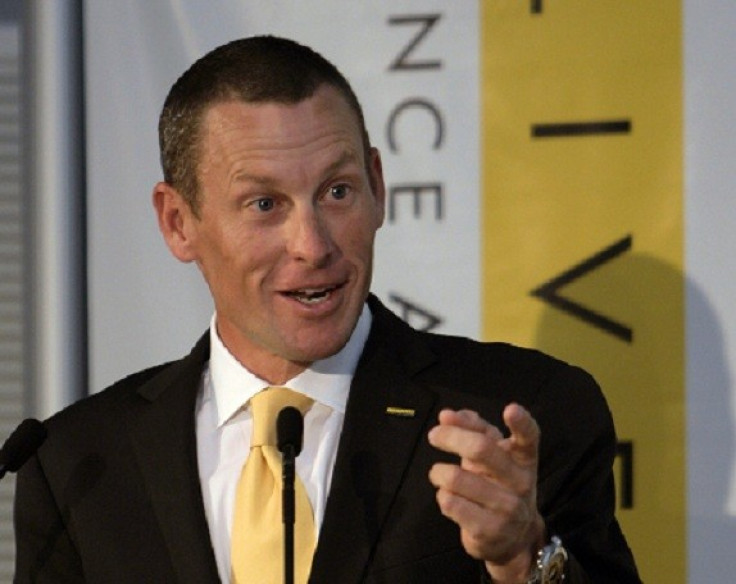 Charity staff were in tears when disgraced Lance Armstrong turned up at their headquarters to apologise for his drug shame.
The cyclist, who was stripped of his seven Tour de France titles, visited the Livestrong Foundation on his way to record a candid interview with Oprah Winfrey about allegations that he took performance-enhancing drugs.
Hearing Armstrong apologise for the stress placed on the charity by the allegations upset some members of staff, a spokeswoman said.
"He had a private conversation with the staff who have done the important work of the foundation for many years," said charity spokeswoman Katherine McLane.
"It was a very sincere and heartfelt expression of regret over any stress that they've suffered over the course of the last few years as a result of the media attention."
It came as the foundation issued a strong rebuttal of claims in the New York Times of a conflict of interest in business deals, from which Armstrong benefited.
In one case, a former development officer of Livestrong alleged that naming rights were sold to a firm for which Armstrong worked as a spokesman.
Elsewhere, Armstrong's representatives for the 2012 investigation by US anti-doping agents were said to have been hired by Livestrong.
The foundation was also accused of using its clout to launder Armstrong's image by lobbying and in statements by executive director Doug Ulman which sought to undermine the integrity of the investigation.
Livestrong has enjoyed a strong reputation as one of the United States' top three cancer charities.
Livestrong said of the New York times claims: "It has never been the foundation's aim in any activity, including lobbying or marketing agreements, to shield, protect or benefit him in any way.
"We take issue with the story's insinuation otherwise about Lance and other partnerships, and note it contained not proof but instead only one individual's personal feelings."
Insisting that the foundation was subject to rigorous scrutiny, it continued: "We have always complied with both the letter and the spirit of all laws, regulations and reporting requirements in all of our work, including all contracts, agreements and payments to outside parties."
The Livestrong Foundation was founded by Armstrong after he survived cancer in 1997.
The charity raised $48m in 2012. Late that year, Armstrong was forced to resign in disgrace from the board of directors as he was overtaken by the doping allegations. He stood down against a blizzard of lawsuits from angry sponsors who claimed they were duped out of millions of dollars by his use of performance-enhancing drugs.
© Copyright IBTimes 2023. All rights reserved.