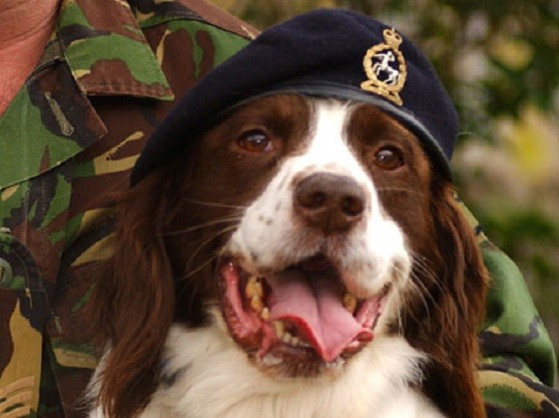 Eighteen army dogs were poisoned when they ate flea chemicals which had been put in their food.
Ministry of Defence officials are probing the incident in June, in which three of the animals died.
An army spokesman told IBTimes UK foul play could not ruled out at this stage, but the signs were it was an accident.
The animals died at kennels owned by the Ministry of Defence (MoD) at Melton Mowbray in Leicestershire.
Anti-flea chemical Practic, which should be rubbed into dogs' backs, was instead put into the food.
The spokesman said: "Three dogs sadly died following an incident in June at the Defence Animal Centre in Leicestershire involving suspected contaminated food. An investigation is underway and it would be inappropriate to comment further.
"We take the welfare of our military working dogs very seriously and have a team of veterinary staff working at specialist facilities in the UK, Germany and Afghanistan to provide our dogs with the care they need around the clock."
An RSPCA spokesman demanded action over the deaths. He told IBTimes UK: "The MoD should be looking to investigate this to find out what happened. Any welfare issues should be investigated and we are calling on the army to do this."
History of mistreatment
The Sun claims the deaths of the three dogs are just the latest case of mistreatment on UK military bases.
In Germany, a number of bomb-detecting dogs back from serving in Afghanistan were put down after being housed in under-sized kennels, which caused stress and led to the animals biting their handlers.
An army source told The Sun the conditions at the kennels in Sennelager were "barbaric and not fit for use. The dogs aren't happy and bite handlers. After so many bites they get put down."