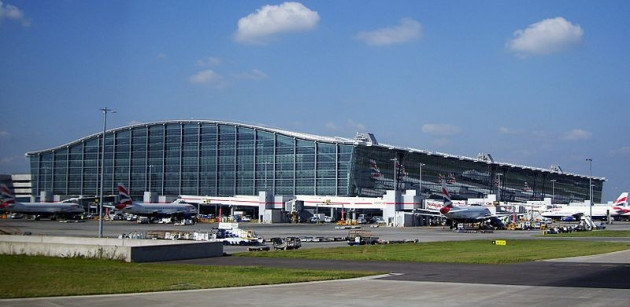 Two people have been arrested at Heathrow Airport under the Terrorism Act 2000 and are being held at a central London police station.
A man and woman, both 26, were attempting to travel to Syria. They were arrested on suspicion of the commission, preparation or instigation of acts of terrorism.
A statement from the Metropolitan Police said the pair were taken into custody after arriving on a flight into Heathrow from Egypt.
"The arrests form part of an investigation into travel to Syria in support of alleged terrorist activity," it said.
Speaking on the BBC 4 Today Programme, Foreign Secretary William Hague said there is evidence that people are travelling to Syria to join the fighting.
He said: "There is some evidence that yes, there are people who want to do that.
"We would strongly advise them not to do so, and while I can't comment at the moment in further detail on these cases, on the general subject, we are clearly very vigilant about this, about people either passing through the UK or British nationals who want to commit acts of violence anywhere."
Police officers are currently searching two addresses in east London. Under the Terrorism Act 2000, officers now have up to 14 days to question the suspects.
Hague also said he sees not end to the conflict in Syria. PA quotes him as saying: "It remains a deeply depressing and frustrating crisis. It is deteriorating and on current trends it will continue to deteriorate, leading to an even greater humanitarian crisis.
We continue our efforts to make diplomatic progress, including with Russia - I will meet the Russian foreign minister again this weekend, but there is no sign of any breakthrough.
"In the absence of that we will be one of the leading countries delivering humanitarian aid, supporting the opposition in non lethal ways and helping with other countries to prepare for the eventual day after Assad when the Syrians will need our help all the more."